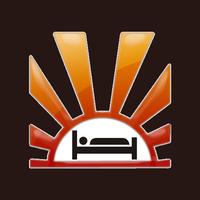 SunWake
Free Get
SunWake Description
Do you suffer from morning fatigue?
Does the sound of your alarm clock make your heart stop?

Let the sun slowly and gentle prepare your body for the day. SunWake simulates a 15 min sunrise after which you will feel energetic and well rested.

Simply set the time when you want the sun to rise for you and let SunWake do the rest for you.


Place your device upside down and make sure you have sufficient power for SunWake to run until the time set.


SunWake is brought to you by

rohoWare

"keep it simple..."
SunWake 1.0.1 Update
SunWake is free now with a new visual design. Enjoy it!
More