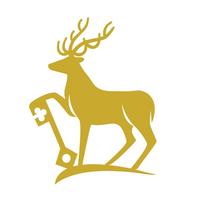 Surrey Alumni Hub
Not Available
Removed
from the App Store
Surrey Alumni Hub Description
Surrey Alumni Hub is a platform exclusive to the University of Surrey alumni community to support your networking and professional development.

Find people, events and jobs, get updates on your interests and grow your network.

Features:

• Connections
Search for alumni by location, company, experience and more. See alumni who are near you in real time. Connect your Surrey Alumni Hub account with your Facebook or LinkedIn profile for added exposure and networking.

• Events
Stay up-to-date with everything happening at the University of Surrey. Have an upcoming reunion or event that you want the alumni community to know about? Add it to the Events calendar and let others know!

• Resources
Access careers resources, your alumni magazine, news and information about continuing your learning

• Groups
Join or create your own discussion group and chat to alumni from your industry, subject, country and more…

• Jobs
Access hundreds of job listings, including exclusive opportunities for University of Surrey alumni.
Need to hire an interns or alumni for a project? Upload your opportunities directly to the Hub.

• Mentorship
Could you spare some time to share your skills and expertise with a fellow graduate? Utilise the app to offer support to fellow alumni or search our network to find a mentor for yourself.

No matter where you are on your career path, you can list the areas where you are looking for help to grow professionally and find potential mentors to help you on your way.


The Surrey Alumni Hub is available only for graduates of the University of Surrey.

If you are signing up for a Surrey Alumni Hub account for the first time, please note that you will not be able to fully access the app's features until your status is manually verified by a University of Surrey administrator (please allow up to 48 hours). You will receive an email notification when your account has been officially activated.
Surrey Alumni Hub 1.2.1 Update