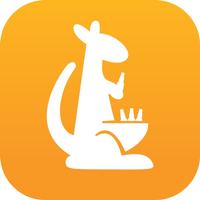 Swig - Drinking Games
Free Get
Swig - Drinking Games Description
Discover the perfect drinking game for any night on Swig.

Imagine you're with 5 people, and you can't decide what game to play. Or, you want to play one game, but you don't have ping pong balls, or something else that you need to play it. Sound familiar?

With Swig, you can easily enter the number of people you're with, what equipment you have, and check out all of the games that could work for the night!

You can also browse all of our awesome games (with slick images), discover new ones, and share your favorites.

If you don't see a game you love on Swig, just submit it to us and we'll feature it with a shoutout to you!

Always Swig responsibly.

-------

Disclaimer:

This app is solely created for purpose of fun and entertainment. It does not glorify drinking nor alcoholism. Nor do we advocate the abuse of alcoholic beverages of any brand in specific. We recommend this game only for adults over the legal drinking age of the respective country. We offer no warranty for the information provided in this app, either expressed or implied.
Swig - Drinking Games 1.0.1 Update