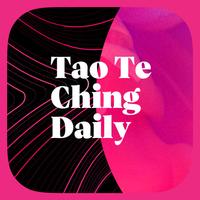 Tao Te Ching Daily
Not Available
Removed
from the App Store
Screenshots for iPhone
More Screenshots for iPad
Tao Te Ching Daily Description
**Why you should get this app:** With this app, you get a zero-clutter, gorgeously crafted app that focuses on one thing – inspiring you to live a better life. May you find inspiration, joy and awakening through this app.

About the Tao Te Ching:
---
Tao Te Ching, or Book of The Way, is a classic Chinese text illuminating nature, desire, politics, society, success, failure, life, death, and the universe.

It was written by Lao Tzu, a sage in the 6th century BC who was spotted escaping civilisation for solitude in the mountains and was urged to share his insights. He did so reluctantly, saying: One who knows doesn't speak; one who speaks doesn't know.

Written in deceptively simple verse, the text can sound nonsensical – Lao Tzu recognises this, stating that the best hear the way and practice, the average grasp fleetingly, and the worst laugh at its lessons.

This app contains over all the verses of the text, and sends you daily prompts to inspire you in your journey towards self-awareness.

What you get:
---
• Powerful inspiration from the Tao Te Ching to help you live a better life
• Daily reminders at 9AM to start your day well
• All 81 verses from the book that you can read at any time
• Gorgeously designed UI that lets you dissolve into the content
• No feature-bloat or clutter. ** If there's a feature you need, please request for it using the contact email on the app page, and we'll work on it **

Thank you & be well.
Tao Te Ching Daily 1.1.7 Update
Added: A welcome screen for new users
Fixed: Push notifications weren't being received for some users
More