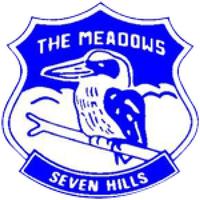 The Meadows Public School
Not Available
Removed
from the App Store
The Meadows Public School Description
Welcome to The Meadows Public School on your iPhone and iPod Touch!

The best way to always keep in touch and be informed about what's happening at your school. With carefully thought out features by parents for parents, students and other members of the school community. Keeping it simple and straight makes it sharp and reliable.

Core Features

* Active Academic & Activities Calendar *

You'll see all the events that are planned at the school. It keeps you in the loop and also reminds you before an event comes up so that you can make sure you're ready for it. Never miss an event just because you didn't know about it. You can also filter by groups and categories so you only see events relevant to you.

* Instant Push Notifications *

Receive blazingly instant messages from the school for pertinent information and reminders about due items. Customise your group subscription to receive only relevant messages.

* Photos *

Oh this is our favourite. A photo is worth a million words. Get immersed into the experience at an excursion or a kids footy game or a performance at the school. You can save the moments on your Photos app and then share it any way you like.

* News *

For everyone who read their news in the most obscurest places (that includes us too), you can now read all the news that the school sends on your iPhone. You can bookmark various sections, zoom into specific articles, email it to yourself and believe it or not, print it too (don't do it too often, we're all about saving trees).

* Documents *

Ever got lazy about reading rules, policies and other boring but important information on the website? Well now they'll actually live in your pocket so you can draw them out western style and quote them whenever and wherever you are.
The Meadows Public School 6.1.6 Update
Thank You For Using Sircle App to communicate.
Lots of bug fixes and over all enhancements made for our users.
- add some privacy configuration settings for calendar and photos.
- add some settings for notifications, news.
- fix the issue with calendar events.
More