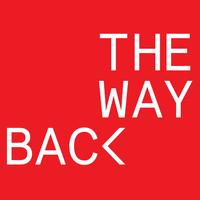 The Wayback
Free Get
The Wayback Description
The WAYBACK is a Virtual Reality film series that recreates positive moments from our past - taking viewers back in time to the sights and sounds of yesteryear. Designed specifically to help spark memories and start conversations for those living with Alzheimer's and their loved ones and carers, this pilot episode transports the viewer back to June 2nd, 1953: the Queen's Coronation day.

- Take your seat in the living room of a 1950s house to watch the Coronation on the telly.

- Enjoy the fish paste sandwiches, children's fancy dress and singalong to all the old songs at the street party

- Works with Google Cardboard and Virtual Reality headsets available on the high street

- Just download The Wayback VR app, start the film and insert your device into the headset.

- Best used with headphones to sample the evocative sounds and conversations from the day.

For more information and for the conversation starters that you can use to help spark conversations, please go to thewaybackVR.com.

We hope The Wayback helps trigger happy memories and sparks precious conversations between you and your loved one.