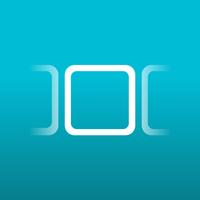 Thingthing Keyboard: Connected, Unified, Private.
Free Get
Screenshots for iPhone
More Screenshots for iPad
Thingthing Keyboard: Connected, Unified, Private. Description
Thingthing, what a mobile keyboard should be.
Connected, Unified, Private.

With Thingthing keyboard you can connect your Calendar, Dropbox, Box, Google Drive, Todoist, Facebook, Instagram, Pocket, Photos, GIFs, Location, Contacts, and more, all within the keyboard, and everything you type remains private.


:: CONNECTED ::

Thingthing brings all your favourite services to your fingertips.

Just connect what you want - Calendar, Photos, Dropbox, Box, Google Drive, Facebook, Instagram, Pocket, Todoist, Location, Contacts… We're adding more services all the time.

Oh, and we have GIFs too. (meow)


:: UNIFIED ::

Everything becomes accessible from within the keyboard - no more switching apps!

With Thingthing you can view, create, and send an invite from your calendar events right within the keyboard.

Access your Dropbox, Box, and Google Drive for file sharing without ever leaving the app you are currently in.

Share your Photos, Instagrams, Pocket articles, and more. It's all there, in the KEYBOARD! Wow right? (cue spazzed out cat gif)


:: PRIVATE ::

Privacy is core to our company, and your data remains your own.

Thingthing safely learns how you type and improves every suggestion over time, without ever taking data off your phone. The learning data and algorithm are stored locally, on your phone.

When accessing your services you connect directly to the service API from from your phone, just as you would when using a native app.

Only crash logs and usage data are collected, anonymously, so we can improve the product for you and squash any bugs. (who knew, 'catbug' is a thing!)


:: AMAZING KEYBOARD FEATURES ::

1. Share Availability & Create Meeting Invites Instantly
Access your calendar to conveniently select and share your available slots. Schedule the perfect time to meet 1-to-1 or as a group, without switching apps. Plan your schedule in ANY messaging app through the keyboard.

2. Search & Share Your Docs
Whether your files & folders are stored on Dropbox, Google Drive, Box or OneDrive*, searching & sharing them has never felt so productive.

3. Get Things Done
With a quick access to your Todo lists from Todoist, Wunderlist*, Evernote*, OneNote* and more, you can put your GTD methodology to practice and make the most out of your day.

4. Share Your Photos
With fast & easy access to pictures from your Camera Roll, Facebook, Instagram, Flickr*, Google Photos* & 500px*, sharing special moments & memories with friends & family is as easy as a tap.

5. Browse & Share Funny Trending GIFs
Life isn't all about productivity. Everyone needs a lol now and then ;)

6. Slap Some Stickers on There!
Spice up the conversation with our unique sticker set, custom made for Thingthing by our friends at Bear & Cactus. Cheers guys!


:: PLUS ALL THE KEYBOARD FEATURES YOU'D EXPECT ::

1. Intelligent Auto-Correction
No more typos with Thingthing keyboard's intelligent, self-learning auto-correction technology.

2. Smart Word Prediction
Thingthing's machine learning AI intuitively suggests the next word possibilities. Over time, it safely learns how you type, adapting to your style, and improves every suggestion without sharing your personal data.

3. Emoji & GIFs
Your favorite emojis and funny GIFs are just a tap away. No more switching between keyboards.

4. Slide Editing
Simply swipe the spacebar and you quickly and easily slide the cursor back and forth to edit your text.


:: WHAT THE INDUSTRY IS SAYING ::

Apple "Best App" 4 times and counting...

4YFN / Mobile World Congress
Disrupted by Mobile award winner
"An award winning team & startup of the year!"

TechCrunch
"A few taps & you can grab the right calendar dates or fire a photo right into your chat without needing to tap away from whatever messaging app you were using."


:: DROP US A LINE ::

If you need help, write us at support@thingthing.co.
Or, if you just want to say 'hello', we have an address for that too - hello@thingthing.co.

Enjoy :)


*currently in development
Thingthing Keyboard: Connected, Unified, Private. 3.4 Update
Hey, we moved!
Why not download Fleksy today and let us know what you think by adding a review on the app store? ;)
More