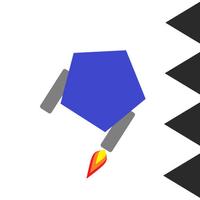 Thrust Up
Free Get
Thrust Up Description
Control the rocket and fly it up as high as possible! Dodge spikes and see how high you can get.

Easy to play, just kind of hard to master.
Control using the rocket's left and right thrusters to steer. Hold both thrusters to go up.


Compare your score to other players and challenge friends to beat your highscore.
See if you can be the highest flyer!