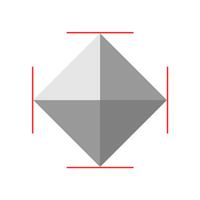 Tools for hardness testing
Free Get
Tools for hardness testing Description
With this app you can quickly convert your hardness values according to the commonly used standards of the world of hardness testing.

Vickers Curvature Correction Calculator:
Save the time and trouble of using look up tables: determine your curvature corrected Vickers value with this quick calculator.

Spacing / Thickness Calculator (Vickers / Knoop):
ISO and ASTM specify that Vickers hardness test indentations must be a distance of at least three times their diagonal apart and the minimum thickness of the specimen must be over 1.5 times the diagonal length.
In order to conform to the standards, use the calculator to determine these dimensions for your test.

Rockwell Thickness Calculator:
When Rockwell testing on thin materials be sure that you are complying with ISO and ASTM standards of minimum thickness with this calculator before you test.

Brinell Value Calculator:
When using a handheld microscope to measure Brinell indentations, Brinell numbers are normally calculated using ISO 6506-4 tables.
This Brinell number calculator quickly provides the Brinell number without the need to consult the tables.

Conversion to ISO 18265 (part A1 and B2):
The conversion tool for metallic materials uses the tables of ISO 18265. With this e.g. Vickers values can be revalued to tensile strength.
Tools for hardness testing 1.3 Update
More Information
Language:

English

German

More