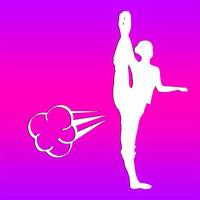 Ultimate SoundBoard Free
Free Get
Ultimate SoundBoard Free Description
*** NUMBER #1 FREE APP ***

Ultimate SoundBoard Free version.
Features a selected sample of 16 handpicked sounds from the full version, one from each of the 16 categories.

Shake Feature:
Drag any sound to the Shake Dock to play it every time you shake your device! Makes for an effective gun, fart thrower, air guitar.... there are many pointless and funny things you can do with this app!

Categories:
1. Beats
2. Burps
3. Guns
4. Farts
5. Explode
6. Tech
7. Turbo
8. Drums
9. Electro
10. Guitar
11. Sports
12. Scary
13. Sci-Fi
14. Arcade
15. Sound FX
16. Fighting

*** some features and/or sounds may only be available in the full version.