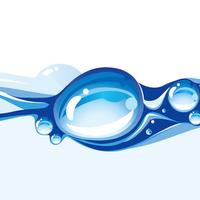 WaterVending
$1.99
WaterVending Description
WaterVending is a consumer client mobile app to vend water without coins. In order to use this app, you need to be a member of the local retail water store merchant.

This client app stores consumer vending key and generates QRCode to transfer the consumer's required number of gallons of water information to merchant side Application.

How To Use:
==========

1. You have to be a member of the memeberVending system on https://www.retailwaterstore.com through one of the local Retail Water Store merchant. Please note, you can't register on https://retailwaterstore.com by yourself, you have to be registered by the merchant where you are going to purchase the water. Please contact local Water Store merchants and ask them if they have memberVending system from https://retailwaterstore.com.

2. The merchant will generate userid and activation code for you after signup with them. The userid and activation code will be sent by email by memberVending system.

3. Download "WaterVending" app on your mobile phone and launch. Touch settings on the tab bar, please enter the userid and activation code to download the vending key.

4. Touch "Vending" tab, choose the number of gallons you want to vend and touch "Get Vending QRCode".

5. Scan the QRCode in front of the merchants memberVending system's scanner screen to process and vend the Water. Please make sure the QRCode is within the viewfinder window on scanner app.

Thank You For Using memberVending system in advance, please send us the feedback, we are expanding to other vertical application. AquaLayer has patent in progress on this system and method.
WaterVending 3.0 Update
Compiled with latest SDK and distribution certificates
More