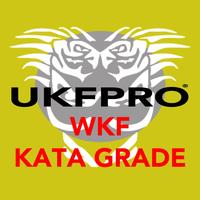 WKF Kata Grade by UKFPRO
$0.99
WKF Kata Grade by UKFPRO Description
This app will help the judges in the moment to show the grades of their evaluations. Developed for the 2019 rules of the World Karate Federation.

In a simple way the judges will adjust the notes according to their evaluation, using the steppers.

Still having the buttons for disqualification and cleaning.

Soon we will have news, we will use the SEK for the WKF disputes, wait in the Apple Store.
WKF Kata Grade by UKFPRO 1.1.2 Update
Small adjustments in layout.
More