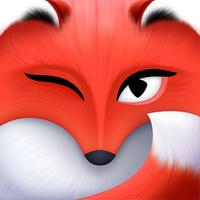 W!NK
Free Get
W!NK Description
Why wonder, Wink!

W!NK is a new dating app that focuses on the here and now. It helps to create opportunity where there wasn't one - or maybe there was one, but you hesitated and missed it.

With W!NK, we identify local foxes in your immediate proximity and allows you to send a wink to let that person know you're interested. The hardest part with any social interaction is the approach, and finding a way or the right time to do so. With W!NK, its simple! If you see someone you like just open the app and see if they appear. You can then send them a wink. If the attraction is mutual, they will send one back and you can start a chat.

This is not a sit at home and browse type of app. People now are very busy and on the move. They preoccupied with the rigors and demands of every day life. The purity of social interaction has been diluted by technological necessity. The person of your dreams could be two feet away but you were too busy staring down at your phone to notice.

So if you are looking there anyway, then that's where we will put them - and let you say hi...with a wink.

--------------------------------------------------------------------------------------------------

How W!NK works:

1. W!NK shows you interesting people in your immediate proximity.
2. Swipe UP or DOWN to browse through the people around you.
3. Double Tap to send a wink.
4. This is not anonymous, so the person will immediately be notified that you winked at them. If the attraction is mutual and they wink back, then you can start a chat directly on the app.
W!NK 1.1 Update
We just squashed a few bugs and added the 'report image' feature.
More