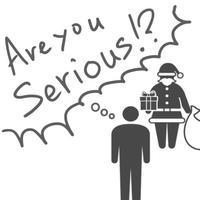 Your True Self Hidden in Your
Free Get
Your True Self Hidden in Your Description
Everyone needs a laugh or two in life…
Look no further, this fun app. with tons of short psychology tests is perfect for enjoying with friends, family and loved ones!
Simply doodle and get an instant insight into your personality!

Total 110 tests on:
The number of your friends
Your communication problems!?
How good-looking you are
Your facial expression in front of someone you're in love with
Your hidden mother complex!
The mission of your life

…and more! Ready to meet your true self?

How to Play:
Select a test and draw based on your intuition, as per instruction
Tap «Get Analysis»
Wow at test results you never expected to get!

If you get unique and fun test results, share'em!

NOTES:
The developer of this app. will not be held responsible for any disagreements you may get into with your loved ones from your test results. Play this app. only with those who can take jokes!
Test results may vary by user, and are for your reference only.
Your True Self Hidden in Your 1.0.6 Update
You can now see how others answered!
I hope you enjoy.
More