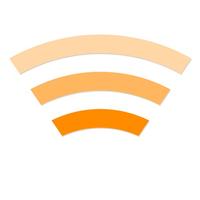 ZippBell
Free Get
ZippBell Description
De ZippBell is een Bluetooth 'range extender' voor de standaard deurbel. Het product kan worden gemonteerd vlak naast- of op de bestaande deurbel gong. Door middel van een gevoelige trillingsdetector wordt het geluid van de bestaande analoge gong gedetecteerd en omgezet in een 'high power' Bluetooth signaal. Smartphone's met de ZippBell geïnstalleerd op ontvangen dan een 'ding dong' signaal en een push berichtje, wat dus aangeeft dat er een bezoeker voor de deur staat. Het bereik van de ZippBell is voldoende voor ontvangst in en rond het huis.

De ZippBell is ook een iBeacon. Dit betekent dat als de bezoeker, die aanbelt, ook een telefoon bij zich heeft met daarop de ZippBell App geïnstalleerd, dat het push berichtje met de aankondiging van het bezoek meteen ook de naam en een profielfoto van de aanbeller laat zien. Zo weet je dus wie er voor de deur staat. Mocht je niet thuis zijn dan wordt dit bericht toch doorgestuurd naar je telefoon, waar je ook maar bent. Dit is vooral handig als er een pakjesbezorger voor de deur staat en je bent niet thuis. Via de ZippBell App kun je dan contact maken met deze bezorger (chat of video verbinding) en kun je hem vertellen wat hij met het pakje moet doen: bij de buren afgeven of maar achter de heg leggen omdat je toch binnen 5 minuten thuis bent.

Let op: doordat de applicatie in de achtergrond naar iBeacons zoekt kan uw batterij sneller leeg raken.
ZippBell 2.3 Update
Ondersteuning voor nieuwe versie van ZippBell hardware
More