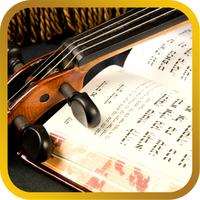 קוראים תהילים - מאוחדים למצוות התהילים
Free Get
קוראים תהילים - מאוחדים למצוות התהילים Description
אפליקציית קוראים תהילים מאפשרת לך לקרא פרק/פרקים בספר התהילים יחד עם משתתפים מכל העולם.
מטרת האפליקציה היא לסיים קריאת ספר תהילים משותף.

בחרו פרק לקריאה מתוך הפרקים שטרם נקראו (המסומנים בירוק). שימו לב כי יש זמן קריאה מוקצב לכל פרק.
פרקים שכבר נקראו - מסומנים בכחול, פרקים שנקראים כעת - מסומנים בכתום.

10 שניות מרגע תחילת הקריאה יופיע כפתור "קראתי" בחלק העליון הימני של המסך. דקה לפני תום הזמן יופיע טיימר המציין את שארית הזמן שנותר לקריאה.

על מנת להרשם לאפליקציה מלאו את פרטיכם האישיים. ניתן לערוך פרטים אלו בכל עת ולאשר את השינויים על ידי לחיצה על כפתור "עדכן פרטים".

קריאת ספר התנ"ך לרבות ספר התהילים מעידה על עקביות ומסירות על פני תקופה ארוכה של זמן.
אפליקציית קוראים תהילים תאפשר לנו לסיים לקרא את הספר הארוך ביותר יחד.

האפליקציה נתמכת מ-ios7 ומעלה*

זהו עדכון חובה לצורך עבודה שוטפת עם האפליקציה.

This is a mandatory update for further use of the application.
קוראים תהילים - מאוחדים למצוות התהילים 1.0.3 Update
- Ads
- New server endpoint
More
More Information
Language:

English

Hebrew

More