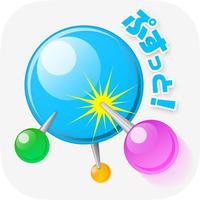 ぷすっと!Jelly Arrow game
Free Get
ぷすっと!Jelly Arrow game Description
Jelly Arrow is a simple yet addictive puzzle game.

This game screen is simple, a rotation ball in the center, some radiant balls surrounding it, players need to launch radiant ball to the rotation ball one by one, but must not touch others.

- Over 1000 free stages
- Clean, colorful graphics
- Fat Design.
- Fun sound effects

Enjoy!
ぷすっと!Jelly Arrow game 1.0.4 Update