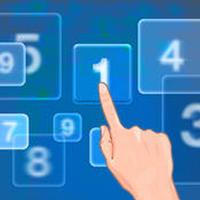 100: Tricky Rise Up Challenge
Free Get
100: Tricky Rise Up Challenge Description
◆ Only Genius (1%) can score more than 100. ◆

This is one of the unique arcade game which would be one of your addictive game soon.

You'll get a given number at the beginning of the game, touch the corresponding number in below tiles and clear all of them.

Sounds easy?
Wanna test your reflexes. Lets see how fast you are!
Social network sharing and leaderboard will compare your score globally.
100: Tricky Rise Up Challenge 1.5 Update