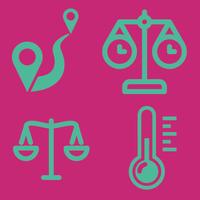 All Universal Unit Converter
$0.99
All Universal Unit Converter Description
Only one app for all your unit conversions need.

A very simple and easy-to-use user interface.

This all unit converter tool will help you to convert all units anytime
and solve homework problems quickly and easily.

Now complete your homework and learn unit conversion while using your phone. make your homework more interesting with this app.

Features/Conversions:

- Mass/weight (kilograms, pounds, gram etc.)
- Length (inche, feet, kilometer, yard etc.)
- Volume (liter, mililiter etc.)
- Temperature (celsius, fahrenhit, kelvin etc.)
- Time (second, minute, hour, day etc.)
- Data size (bit, byte, kilobit, kilobyte etc.)

More unit conversions and units will be added soon.
All Universal Unit Converter 1.0 Update