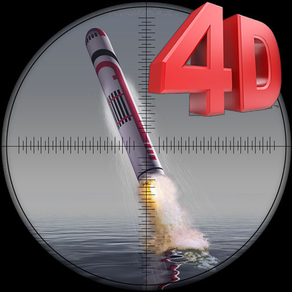 ألعاب الحرب: تفجير السفن والغواصات العدو مع F35
ألعاب الحرب: تفجير السفن والغواصات العدو مع F35 Screenshots
About ألعاب الحرب: تفجير السفن والغواصات العدو مع F35
هناك حرب مفتوحة بين البلدين.
كنت كطيار تمثل القوات الجوية طائرة مقاتلة الحرب لتدمير الغواصات من قوات العدو.
تسيطر على سماء وإتقان الطائرات المقاتلة الأكثر تطورا في العالم، واجهت أفضل مظهر، ومعظم العمل طائرة معبأة لعبة القتال.

لاعبا ولاعبة قيادة مقاتليهم لإجراء معركة النهائية الحاسمة مع أعداء هائلة في أعماق البحر. ليس فقط هل يمكن أن تظهر لديك طريقة القتال ذكية لعدوك ولكن أيضا حصلت أسلحة متنوعة للقتال في أي حالة.

ميزات:
- السيطرة على المباراة السلس
- نظرة حقيقية ممتاز مع بيئة 3D
- المؤثرات الصوتية مثيرة!
- الأسلحة القوية متعددة
- تجربة من التشويق وهجوم طائرة مقاتلة

تحميل هذا مجانا مثيرة ممر طائرة طائرة مقاتلة لعبة اليوم!
حظا طيبا وفقك الله !
What's New in the Latest Version 1.0
Last updated on Jun 1, 2017
ألعاب الحرب: تفجير السفن والغواصات العدو مع F35 FAQ
Click
here
to learn how to download ألعاب الحرب: تفجير السفن والغواصات العدو مع F35 in restricted country or region.
Check the following list to see the minimum requirements of ألعاب الحرب: تفجير السفن والغواصات العدو مع F35.
ألعاب الحرب: تفجير السفن والغواصات العدو مع F35 supports English
ألعاب الحرب: تفجير السفن والغواصات العدو مع F35 Alternative