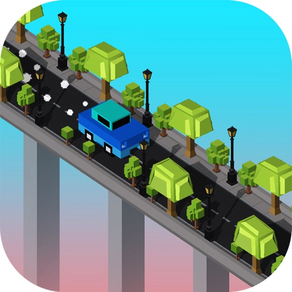 About قنطرة الموت
قنطرة الموت هي لعبة نقر بسيطة ستضع اختبار ردود أفعالك على المحك.

كيف تلعب :
- اتقر لايقاف القنطرة المتحرك
- قد بعيدا قدر الإمكان ومحاولة عدم الوقوع في القناطر المتحركة
- اجمع القطع النقدية واطلق العنان للمركبات الجديدة

هل تعتقد أنك جيد بما فيه الكفاية؟ تحدي أصدقائك للتغلب على درجاتك في قنطرة الموت.

ميزات قنطرة الموت:
- العب مجانا
- اللعب سهلة وبسيطة
- مناسبة لجميع الأعمار
- متوافق مع جميع الأجهزة المحمولة
- الموسيقى الرائعة للتركيز والاسترخاء
- محيط و رسومات ثلاثية الأبعاد فريدة من نوعها

كل هذا واللعبة مجانية!

ان أعجبتك، لا تنسى تقييم اللعبة لمساعدتنا على الاستمرار و تقديم المزيد، هذه اللعبة تأتيكم من وشا، ناشر الألعاب على اجهزة المحمول في الوطن العربي.
What's New in the Latest Version 1.0
Last updated on Nov 16, 2018
قنطرة الموت FAQ
Check the following list to see the minimum requirements of قنطرة الموت.
قنطرة الموت supports English