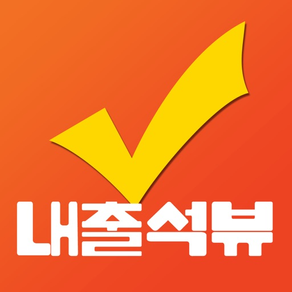 About 내출석뷰
내출석뷰(View)"는 앱을 설치한 학생, 교육 대상자가 수업/강의시간에 해당 교실/강의실에 입장하면 출석이 자동으로 처리되는 어플리케이션 입니다.

- "내출석뷰" 앱을 실행하면 해당일자의 교육정보(과목명/시간/강의실)가 표시됩니다.
- 설정된 수업/강의 알림 시간에 알림 메시지를 학생/교육대상자에게 전송합니다.
- 알림 메시지를 받은 학생/교육대상자는 해당 강의실의 비콘이 확인되어야 출석을 확인할 수 있습니다.
- 학생/교육대상자가 알림 메시지를 수신한 후 출석을 확인하지 않았거나, 알림을 받지 못한 경우에는 스마트폰 자체의 알람 서비스를 이용해 반복적으로 알림을 실행하여 정확한 출석 요청과 결석 처리를 방지합니다.
- 관리자는 관리자 전용 앱 또는 웹을 통해 강의설정, 메시지 설정, 메시지 발송, 출석통계 등의 업무를 수행할 수 있습니다.
What's New in the Latest Version 1.0
Last updated on Jan 3, 2019
내출석뷰 FAQ
Check the following list to see the minimum requirements of 내출석뷰.