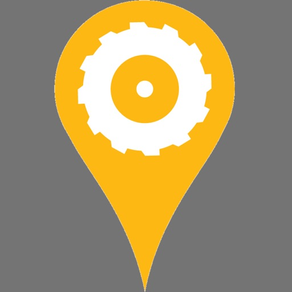 Activate Machines
1.0.20230601.1
for iPhone, iPad and more
Activate Machines Screenshots
About Activate Machines
Activate Machines is a results driven equipment management solution that helps our customers maximize production, deliver jobs on-time and on-budget and establishes a sustainable competitive advantage for them when they bid the next job. You must have an Activate Machines account for this app to function. You must be connected to the Internet to log-in and synchronize data with Activate Machines.
What's New in the Latest Version 1.0.20230601.1
Last updated on Jun 1, 2023
Old Versions
Version History
1.0.20230601.1
Jun 1, 2023
Update Google Maps.
1.0.20230123.1
Feb 8, 2023
Update to allow users with elevated permissions to delete files and photos belonging to others.
Update job site pickers to be searchable.
Fix local data query bug in Material Orders.
Fix PM Issues missing checklist bug.
1.0.20220413.1
Apr 13, 2022
Update Material Order query that could cause the app to crash in some cases.
1.0.20210831.1
Sep 2, 2021
Minor corrections to update iOS date picker tool to show with correct style after iOS 14 updates. Also renewed certificate.
1.0.20210309.1
Mar 11, 2021
Properly manage incomplete first data sync if device loses connectivity before the successful completion of the first data sync. Also add user confirmation message after sending data recovery email. Finally update iOS date picker tool to show with correct style after iOS 14 updates.
1.0.20201217.1
Dec 18, 2020
Added the ability to change the selected job site on Time Card Detail records even if already associated with a Machine or Machine Issue.
1.0.20201214.2
Dec 16, 2020
Updated time card module to allow future dating of 14 days. Also updated time card list layout to include cost code and unit number.
1.0.20201202.1
Dec 6, 2020
-Update the Time Card supervisor selector to only display user with certain roles.
-Added support for certified payroll.
-Updated validation of time entry.
-Added Cost Codes selector to the Time Card detail view.
-Add a new setting to allow for a Required Time Card Question.
--If enabled, all Time Cards will require the user to answer the specified question with a positive or negative response, prior to being able to submit their Time Card.
1.0.20201027.1
Oct 29, 2020
Updated SIS links to SIS 2.0
1.0.20201016.1
Oct 20, 2020
Update color palette
1.0.20200930.1
Oct 1, 2020
Corrected a bug which displayed most Material Orders multiple times in the Material Order list view
1.0.20200805.1
Aug 6, 2020
Corrected a bug which prevented Material Orders tied to Machines Issues from displaying
1.0.20200729.1
Aug 4, 2020
Finalized superintendent and operator roles. Added read only role. Added feature to allow assigning of technicians to backlogged issues when assigning to other issues. Added duplicate issue management on inspection questions.
1.0.20200410.1
Apr 14, 2020
Added the ability to update a machine's SMU directly from the equipment details view. Added equipment custom field support. Added additional data cleanup support.
1.0.20200305.1
Mar 7, 2020
Fixes to support iOS 13 changes
1.0.20200113.1
Jan 14, 2020
Added data cleanup strategy to remove old data off of device and improve application performance.
1.0.20191121.1
Dec 6, 2019
Added photo, file and note support on Material Orders and Equipment Detail
1.0.20191030.1
Oct 31, 2019
Fixed bug where SMU warning would show at the wrong times
1.0.20191014.1
Oct 29, 2019
Added additional SMU entry fat finger protection
1.0.20190925.1
Sep 26, 2019
Added support for iOS 13
1.0.20190807.1
Aug 13, 2019
Reduced material orders synced upon install .
Fixed material crash, that occurred in some cases .
Update crash monitoring platform.
1.0.20190726.1
Aug 6, 2019
Adjusted unsent items data recovery email process.
Adjusted image editor control editable permissions based upon if a record is completed or not.
1.0.20190717.1
Jul 18, 2019
Fix crash in material order logic which occurs only under high volume requests
1.0.20190529.1
Jun 5, 2019
Updated machine issues to automatically set the Repair Date when selected a who should do it value other then technician, so that machines issues will update to the WIP status easier
1.0.20190501.1
May 17, 2019
Update material status display to better accommodate new statuses
Fix bug when creating a machines issue from and inspection, taking a picture and completing the inspection stating the machines is unsafe for use
Activate Machines FAQ
Check the following list to see the minimum requirements of Activate Machines.
iPhone
Requires iOS 11.0 or later.
iPad
Requires iPadOS 11.0 or later.
iPod touch
Requires iOS 11.0 or later.
Activate Machines Alternative