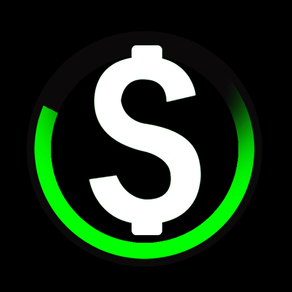 Alpha Power: Earn Money Online
Alpha Power: Earn Money Online Screenshots
About Alpha Power: Earn Money Online
Specific and proven advice that can help you become successful Youtuber and Affiliate Marketer that never shows up on camera but still earns TON of money… starting TODAY!

If you're looking for an "insider" shortcut guide to creating channel and affiliate site that will supercharge your business, your wealth and your life then you've gotta read every word on this page.

Because what you're about to learn will bring you whatever you desire in life.

The Powerful, Simple Secrets of Ultra Successful Marketers.

And when you apply that secrets to your internet game, you can move the world.

It doesn't matter if you're veteran or confused business owner, or just a kid that wants to make money.
… the quickest way to transform your life or wealth is to master the art of marketing.

But marketing is not taught in school. The "average Joe" couldn't make successful multi-million view videos that will generate thousands of dollars. And it's a crying shame.

That's why Sulejman created this app.

What he reveals in this one-of-a-kind an app are the advanced marketing techniques that have not changed since the beginning of the Internet era.

A few of his friends were using these basic principles to earn thousands of dollars per month by uploading targeted videos.
You're seeing the same expert techniques at work on thousands of channels, and multi-million videos that transform simple Youtubers into fabulously wealth moguls.

The reason?

The most successful marketers use the unchanging psychology of being human.

Most people that try making money online end up being unsuccessful.

Why?

They don't know how to fuel the need of audience.

Look. You can show anyone to hit a golf ball — you just take a club and whack that little dimpled thing.
But to play golf well… to make the ball go where you want it to go… you need the inside secrets you will not discover casually on your own.

It's the same with making money online.

The advanced, mega-powerful secrets do not appear to you magically.

You need a guide. Alpha Power is that guide.
It takes you by the hand and leads you through the hell of bad marketing and incompetent entrepreneurship…

Let me tell you all about it.
This is the "insider" app Sulejman wishes was around when he was starting out.
Learning even one or two of those secrets would have short-cut his own success by … oh… two… maybe five years. Probably more.

Included in this app are secrets most entrepreneurs never discover… such as:

How to set up successful affiliate site.

Increasing your Adsense RPM(revenue per thousand views)with applying simple tricks.

The inside look of my channel that earns money on autopilot.

How I got over 1000+ subscribers per day.

How to market your channel without spending money.

How to write killer titles for your videos.
Very simple tactics that can double your traffic instantly. (An astonishingly easy technique well-used by smart businessmen... but ignored by 99% of other Youtubers)
A quickie guide to finding winning video ideas using free tools.
How to use the "Function of Seduction" secrets in your videos to make people actually click on your videos! His adrenaline levels won't go down until the viewer checks your video.
That's just a small sample of what you'll find. There are multiple sections in this course… each designed to shortcut your education.
This isn't brain surgery. You might be able to figure it all out on your own.
Eventually.
Or you can take advantage of the 5+ years of entrepreneurship I already invested in hard work, learning with greatest players in the field of marketing.
(Yes, I made a number of mistakes during that process. Would you rather learn from those, or repeat them all yourself?)
There is absolutely no sane reason why you should want to waste years of your own life attempting to cover this same ground.
This is the app I would have killed to own when I was starting out.
But you don't have to take anyone out to get your hands on it.
What's New in the Latest Version 1.2
Last updated on Aug 3, 2019
Old Versions
- Course Information updates
- Bug fixes and Performance Improvement
Version History
- Course Information updates
- Bug fixes and Performance Improvement
Alpha Power: Earn Money Online FAQ
Check the following list to see the minimum requirements of Alpha Power: Earn Money Online.
Alpha Power: Earn Money Online supports Arabic, Chinese, Danish, English, French, German, Japanese, Portuguese, Spanish, Vietnamese
Alpha Power: Earn Money Online Alternative