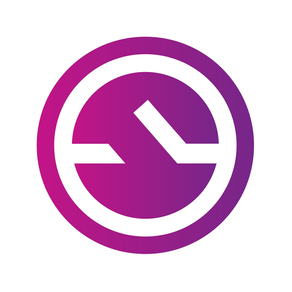 About AppGate SDP
Appgate SDP provides users with secure access to enterprise and cloud-based resources. Before this app can be used Appgate SDP Controllers and Gateways need to be deployed and configured.

Once the system is working, Appgate SDP dynamically creates a secure, encrypted "segment of one" tailored for each user session. Access criteria precisely control which resources each user can access based on variables such as the user's device, location, time of day and operating system revision. Appgate SDP also integrates with your business systems to create truly dynamic access rules.

For everyone else the system is invisible and completely inaccessible, dramatically reducing the attack surface of typical flat corporate networks. Appgate SDP even cloaks itself, hiding the system from prying eyes.

Appgate SDP is built like the cloud – massively scalable, distributed and resilient. It implements the Software-Defined Perimeter architecture, allowing organizations to adopt a Zero-Trust security model for mobile and desktop users, across on-premises, hybrid, and cloud environments.

This product is developed and supported by Appgate.

For more information see:
https://www.appgate.com/software-defined-perimeter
For the End User License Agreement see:
https://www.appgate.com/legal/product-and-service-terms-and-conditions
What's New in the Latest Version 5.5.3
Last updated on Jan 28, 2022
Old Versions
Fixed a rare crash and updated the copyright text.
Version History
Fixed a rare crash and updated the copyright text.
Improved connection speeds when the CRL function is enabled.
Fixed a rare Controller connection failure.
Fixed a language issue.
Fixed roaming detection issue when roaming between different Wi-fi networks.
Improverd user experience flow when interacting with the Client.
Alternative user interactions are now supported. May allow the user to choose which multi-function authentication option they want to use.
Added Suspend-Resume function as a menu option.
Disconnect button is replaced by a setting which defines the behavior of the "Sign out" button.
Wipe credentials on next launch now removes any SAML cookies.
Various improvements to the UI.
Several minor bug fixes.
Fixed some minor UI glitches.
Fixed an occasional crash.
Improved DNS lookup reliability.
Fixed a minor layout issue and 2 occasional crashes.
Increased the App Shortcut name length - it can now use two lines.
Added description and details to App Shortcuts by using a long press.
Added description and details to Sites by using a long press.
Improved App Shortcut status using badges – for instance to show when an app is not available.
During any session the Client will now try to stick to one Controller.
Improved behaviour when using SAML to sign in.
Better HTML support in messages.
Some minor bug fixes.
Completely new user interface.
Introduction of mandatory 'profile links' for initial set up.
Support for multiple profiles.
Fixed an issue where local DNS not getting excluded from tunneling.
Fixed an issue where the default Identity Provider is not selected when first run.
Improved SAML page "Close" button.
Improved behavior in certain situations when a device is roaming.
Fixed an issue where the Entitlements view does not have the "All Sites" option.
Fixed an issue where the Entitlement actions with 0.0.0.0/n (n > 0) are ignored.
Fixed an issue where the client crashes on rare cases.
Improved remedy actions feedback.
Quick URL now includes Identity Provider setting.
Reduced start up time.
Improvements to the user experience.
Added support for the new app health monitoring feature.
Reduced reconnect times when a gateway has multiple IPs
A button is added to start a QR reader app for reading controller URLs with SPA easily.
The OTP seed barcode is tapable to start the Authenticator app (or any app that can handle otpauth:// prefix)
Added IPv6 support for pairing DNS domains to DNS servers (using special syntax).
Fixed an issue when claims token for a SAML identity provider is expiring/has expired and client keeps reconnecting to Gateways without a valid token.
Fixed an issue where the client reports sites online even after the driver stops working.
AppGate SDP FAQ
Check the following list to see the minimum requirements of AppGate SDP.
AppGate SDP supports English, French, Japanese