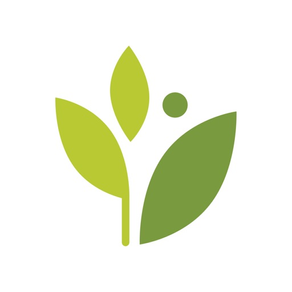 athenaOne
For athenaNet providers
2.2.73
for iPhone, iPad and more
About athenaOne
***Patients: this app is for doctors and healthcare providers. If you're looking for the athenahealth patient portal, please contact your doctor's office***

Designed for doctors and healthcare providers, the athenaOne app is a secure, mobile extension of athenaNet clinical workflows designed to help athenaClinicals customers deliver better care. Simply log in with your athenaNet credentials to get started.

- Access your daily schedule
- Quickly manage your clinical inbox 
- Prepare for upcoming visits ahead of time
- Use your existing documentation accelerators
- Document exams and place orders
- Create new patient cases and order groups
What's New in the Latest Version 2.2.73
Last updated on Sep 11, 2023
Old Versions
Version History
1. Appointments: In the list view for the current date, providers will now see the appointment closest to the current time in the center of the screen.
2. Exam tab: We updated the Exam tab with new fonts and buttons to improve readability.
1. Lab Results: We redesigned the Lab Results section on the Briefing and Results tabs, as well as the detail view of lab results, so it's easier to find and view lab results in athenaOne mobile.
2. Orders: You can now sign and edit durable medical equipment (DME) orders in athenaOne mobile, just as you can in athenaOne desktop.
3. Exam tab: A quick link for text macros is now available on the Exam tab in the HPI, ROS, and Physical Exam sections.
4. Help Center: Access help in or out of the athenaOne mobile app.
1. Design updates: To improve the user experience, we've made design changes to the Customize Exam and various sections of the Briefing and Chart tab.
2. Critical crash fixes.
Vaccines – The athenaOne mobile app now displays both the brand name and generic name of a vaccine.
Appointment Filters – We removed the Canceled appointments option from the Status section of the appointment filters.
Patient Navigation bar: We've added icons to the patient navigation bar so that all tabs are visible, regardless of your device's display size.
athena Voice Assistant: When you use the athena Voice Assistant to draft an order, you now: 
- Hear allergy alerts and can tap the alert icon to view details. 
- Are redirected to Search Order if no matches are found. 
Login: You can now enable Multifactor Authentication for your athenaOne Login and extend it to athenaOne Mobile.
1. athena Voice Assistant: Use voice commands to open a chart by patient ID or position on the Appointments screen.
2. Exam tab: Starting March 1, add images in the Procedure Documentation section and view all images on the Exam tab more easily.
Critical crash fixes and other performance improvements
Critical crash fixes and other performance improvements.
1. athenaTelehealth: You can now exchange text messages with your patient in a chat window during an athenaTelehealth visit in athenaOne mobile.
2. Imaging Results: We've redesigned the Imaging section on the Briefing and Results tab to improve your viewing experience for historical results, notes, interpretation, and attachment.
Patient Information: We updated patient name and gender fields in various areas of athenaOne mobile to better support gender-affirming patient care.
Exam tab: You can now access the Review workflow from the Exam tab.
1. Patient Information: The patient's First Name Used is displayed instead of the patient's first legal name in Appointments and Inbox document listing pages.
2. Various other usability improvements.
1. Patient Launchpad View: You can now access the Patient Launchpad view from the Recent Patients list of search results.
2. Orders: You can now view attachments for consolidated consult/referral orders.
3. Voice Assistant: Use a voice command to search for a patient while in another patient's chart.
1. Encounter Sign-Off: You can now access the Sign-off stage and close an encounter in athenaOne mobile.
2. Documents Section: We redesigned the Documents section so you can find and view documents more easily without setting any filters.
3. Search Patients: You can switch departments if the patient is found in another or multiple departments.
4. Voice Assistant: You no longer need to navigate away from a patient chart or encounter before using the athena Voice Assistant to search for another patient.
1. Patient Launchpad View: A new Patient Launchpad view allows you to see patient details and take action without needing to first go to the patient chart. This helps you get more done in fewer clicks right from patient search results and your schedule
2. Exam tab: Added quick access buttons under HPI, ROS, and Physical Exam.
3. Results tab: Imaging attachment thumbnails are now larger.
4. Home Screen: Renamed Patients tab to Schedule.
5. Login: Updated screens with a new look and feel.
6. Patient Cases: Fixed issue in which Desired Callback Number was not displaying.
1. Search Patients: Find patients more easily with improvements to search.
2. Voice Assistant: Learn voice commands using quick links and tutorial videos.
3. Home Screen: Updated for clarity, simplicity, and to reflect new brand colors.
1. athenaTelehealth: Join a call when the patient arrives, even if they are not yet checked in.
2. Briefing tab: See fewer sections by default in the Briefing tab.
3. Results tab: Use a new 'Last 1 Year' filter option on Lab and Imaging results.
4. Quality Measures: View Quality Measures from the Chart and Briefing tabs.
1. Voice Assistant: Simply say "Hey athena", to place orders, locate patients, search charts, and review your schedule hands-free with intuitive commands
2. Telehealth: You can now share your screen during telehealth calls
3. Chart/Briefing: You can view allergy criticality and reaction severity values as per 21st Century Cures Act
4. Exam: You can add/update allergy with criticality and reaction severity values as per 21st Century Cures Act
5. Full Encounter Summary: You can view an audit history on the closed encounters
6. UX and Other changes:
-You will no longer see the Covid badge on eligible patients
-You can easily locate the 'Set as default' option in the filters
1. Inbox: See the most important details first in the Orders/Rxs/Auths and Need Followup sections.
2. Briefing/Chart: Growth chart option appears only for patients under 21 years old.
1. Widgets: Open the most relevant athenaOne app screen in fewer clicks.
2. Face ID or Touch ID: Set up after first login.
3. Inbox:
- Lab/Imaging documents: Select the same actions in mobile as in desktop, except for reclassify document.
- Admin/Phone Messages: See the most important details first.
4. Medications: View the earliest date, if indicated on the order, that the pharmacy can fill an electronic medication prescription.
5. Bug Fixes.

1. Exam:
- Record allergies with a criticality of high, low, or unable to assess.
- Allergies Severity field now supports mild, moderate, or severe values.
2. Allergies section (Briefing and Chart tab): The Allergies section now supports the new Criticality field and reflects the changes to the Severity field.
3. Inbox: Updated the design of clinical documents so you see the most important details first.
4. Appointments:
- Appointments count displayed on the See My Schedule button on the Home screen is now based on the filters that are applied to the Appointments view.
1. Briefing: Customize this tab using the new Add more sections area
2. Vitals: View more vitals at once by selecting the new vertical viewing option
3. Appointments: See a tooltip about how to customize your schedule
4. Orders: Updated Designs and Alert Messages for Patient Information and Vaccine Orders
5. Inbox:
-Patient cases: Updated designs so you see the most important details first
-Patient banner: Updated designs including an option to Open Chart quickly
6. Profile: Updated designs to improve page readability as well as Application Timeout updates. Also view the app version Number
athenaOne FAQ
athenaOne is available in regions other than the following restricted countries:
Iceland,Kyrgyzstan,Kuwait,Mali,New Zealand,Turks and Caicos,Thailand,Iraq,Trinidad and Tobago,Sri Lanka,Mexico,Rwanda,Suriname,Uganda,Burkina Faso,Ireland,Peru,Papua New Guinea,Saudi Arabia,Hong Kong,Spain,Philippines,Turkmenistan,Kosovo,China,Paraguay,Qatar,Senegal,Czech Republic,Guyana,Israel,Panama,Brazil,Micronesia,Ghana,Cyprus,Seychelles,Tonga,Tanzania,Ukraine,Uzbekistan,Zambia,Norway,Azerbaijan,Bahamas,Belarus,Cameroon,Ecuador,Fiji,France,Anguilla,Luxembourg,Malaysia,Palau,Croatia,Chile,Egypt,Macao,Nicaragua,Belgium,Lebanon,Mauritius,Sao Tome & Principe,Tajikistan,British Virgin Islands,Italy,Denmark,Georgia,Guinea-bissau,Poland,Russia,Cape Verde,Grenada,Honduras,Jordan,Myanmar,Namibia,Niger,St. Vincent & The Grenadines,Bhutan,Armenia,Barbados,St. Kitts and Nevis,South Korea,Moldova,United Arab Emirates,Montserrat,Nigeria,Pakistan,Japan,Switzerland,Turkey,Uruguay,Congo, Democratic Republic,Kenya,Kazakhstan,St. Lucia,Zimbabwe,Benin,Jamaica,Romania,Venezuela,Estonia,Indonesia,Latvia,Germany,India,Morocco,Serbia,Solomon Islands,South Africa,Antigua And Barbuda,Austria,Gabon,Cayman Islands,Mongolia,Malta,Netherlands,Vietnam,Albania,Cambodia,Malawi,Nauru,Tunisia,Vanuatu,Angola,Maldives,Sweden,Slovenia,Finland,United Kingdom,Mozambique,Oman,Taiwan,Yemen,Belize,Hungary,Macedonia,Mauritania,Swaziland,Dominica,Dominican Republic,Lao Peoples Democratic Republic,Liberia,Slovakia,Bulgaria,Lithuania,Montenegro,Chad,Bosnia & Herzegovina,Congo,Cote Divoire,Algeria,Greece,Guatemala,Madagascar,Nepal,Botswana,Bolivia,Canada,Costa Rica,Portugal,Singapore,Sierra Leone,El Salvador,Afghanistan,Bahrain,Colombia,Gambia,Libya,Argentina,Bermuda,Brunei Darussalam,Australia
athenaOne supports English
Check the following list to see the minimum requirements of athenaOne.
iPhone
Requires iOS 14.0 or later.
iPad
Requires iPadOS 14.0 or later.
iPod touch
Requires iOS 14.0 or later.