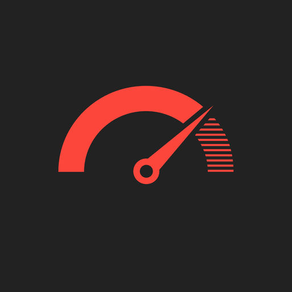 About Beepster
Beepster is the best application for your car expense management.
It helps you to receive the cost statistics, create the notifications and find least expensive gas stations in your area.
The interface of the app is clear and user-friendly; just a few taps of a finger and you add fuel, repair and operational costs.
The app objectively appraises your car's effect on the budget through available and visual stats.
Thanks to easy Beepster's notification system you never forget to change the brake pads and oil or to extend the insurance.
Why pay too much for fuel? Our database holds actual fuel prices at the gas stations all over the world. The app can define your location and find nearby gas stations with the best fuel prices.
Save your time and money with Beepster app!

Key features:
● Records fuel, repair, operational expenses
● Displays graphic and detailed stats for vehicle expenses
● Accurate calculation of fuel consumption (automatic conversion of MPG to L/100km)
● Reminds of regular events
● Supports unlimited amount of vehicles
● Supports various relevant units of measure (gallons, miles) and currency
● Synchronization across multiple devices
● Backs up app data and sends it to your e-mail
● Finding cheap gas stations around the world
● Gas stations ratings

Please, feel free to contact us at info@beepster.ru if any questions or proposals on program improvement!
What's New in the Latest Version 2.1.2
Last updated on Jan 30, 2019
Old Versions
Fixed a bug preventing user to input cost and fuel volume as fractions
Version History
Fixed a bug preventing user to input cost and fuel volume as fractions
Fix synchronization issue
— Enhanced charts display
— Added charts for fuel consumption and cost
— Enhanced algorithm for fuel consumption calculation
— App can now remind you to add fill-up expense when you stay at one of favorite filling stations
— Added the ability to remove a car
— Added a badge with a number of expired notifications to tab bar
— UI enhancements
— Bug fix
— Fixed a bug that caused some users to not see their data after updating to version 2.0
— Last odometer value is displayed on car card now instead of distance travelled
— More convenient fuel expense adding
Bugs have been fixed, the app works stable now
Fixed a crash during data migration
Fixed a bug with data export - now it works again
- Fixed crash on launch on iOS 5 devices
- Fixed bugs that could cause app to crash
- Added iAd
Fixed an issue with price report submission
- Ability to report station prices and services
- Ability to export app data
- Fixed algorithm of average consumption calculation
- Minor interface enhancements
- Synchronization enhancements
- Bug fixes
- Added ability to filter filling stations by company
- Added user profile. Filling station comments now display user name instead of login. You are also able to set your email for automatic password recovery.
- Synchronization enhancements. It doesn't get interrupted when the app goes to background. You can also opt for more frequent and manual sync.
- Push notifications
- iPhone 5 support
- Bug fixes
- Added ability to quickly request password recovery
- Improved algorithm of average fuel consumption calculation
- iOS 6 fixes
- Other minor fixes
- Fixed app crash after deletion of expense with assigned notifications, app continued crashing each time user entered the car with this expense
- Fixed bug that caused expense cost not to be saved in some circumstanses
- Fixed wrong sorting in expenses list
- Minor interface enhancements
Beepster FAQ
Check the following list to see the minimum requirements of Beepster.
Beepster supports English, Russian