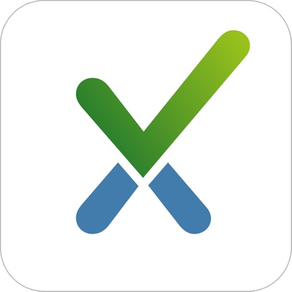 BlueWorx
SAP Mobile Asset Management
6.8.8
for iPhone, iPad and more
About BlueWorx
Maintenance and field workers need mobile solutions that help them to 'get the job done' easily and effectively. That's why we at Zag created BlueWorx, an innovative, user focused, comprehensive and affordable solution for mobilizing SAP Plant Maintenance. Delivering a great SAP Fiori user experience, BlueWorx performs equally well on your desktop browser as its does on your phone or tablet.

In our design of BlueWorx the end user is central to what we do. We listen to our customers and focus on those SAP Plant Maintenance functions they need the most. But we haven't stopped there, BlueWorx is full of innovative features that takes SAP mobile asset management to the next level.

BlueWorx core functionality includes:

> Work and Service Orders
> Notifications
> Comprehensive Asset Inspections
> Functional Locations Details
> Equipment Details
> Material Balances, Issues, Reservations and Exchanges
> Measurement Points, Documents and Reading Lists
> GEO Spatial Map functionality

Please see the Developer Site below for extensive information on BlueWorx.

There are two logon modes for the application, 'Demo Logon' and 'Your System Logon':

> For demonstration purposes please use the 'Demo Logon' which connects to a Zag demonstration system. Please note that any changes that you make to data in the application and then sync with our system will be disregarded on processing.

> The 'Your System Logon' option is for use with your own SAP system and BlueWorx application registered through your Neptune Software Planet 8 Cockpit. It requires SAP, Neptune Software and BlueWorx commercial agreements, installation and configuration.

The BlueWorx application is not meant for usage with productive SAP systems. Customers should create their own version in order to avoid version conflicts between the version on App Store and SAP back-end when Zag chooses to update the version on App Store. Full directions for customers to create their own enterprise application version is available from Zag.
What's New in the Latest Version 6.8.8
Last updated on Mar 13, 2023
Old Versions
Updated Icons and Splash Screen Image.
Added time zone support for suitably configured SAP back-end systems.
Version History
Updated Icons and Splash Screen Image.
Added time zone support for suitably configured SAP back-end systems.
Upgraded for use with Neptune Planet 8 and BlueWorx Support Pack 10
Upgraded for use with Neptune Planet 8 and BlueWorx Support Pack 10
Updated map assets to display inspections on the map
Updated to support our latest BlueWorx release - Support Pack 7. Visual updates include:
• Spatial enablement of assets to support linear and polygon objects and not just point assets. We also included the ability to spatially locate work
• New Order filtering and variants options
• Improved photo and document options
• Work Order Permits
• New Favorites and History functionality
• Improvements to Notifications - Items and Causes quick entry block
• HTML text and Images for Inspections
Improved compatibility with Neptune 5.4.X backend systems.
- Compatible with "NEPTUNE_LAUNCHPAD_MOBILE".
- Not compatible with the new "NEPTUNE_LAUNCHPAD_STANDARD".
This version includes functionality from the BlueWorx Support Pack 5 and 6 releases. It comes packed with innovation and improvements like:

> Notification Status updates
> Order Confirmation history
> Order Confirmations on behalf of others in Crew
> Additional languages
> Automated Syncing, background syncing, faster general syncing, faster map tile and map layer syncing
> Improved display of assets, including 'proximity to you' searching
> Major map display improvements with filtering options
> Ability to allow the user to change their active profile/s
> Multiple improvements to inspections
> Document related display improvements like 'surfacing' documents in an Order for its technical objects

For additional information on releases see the Announcements Forum in the Developer Website link below
Bar code scanner bug fix.
BlueWorx FAQ
Check the following list to see the minimum requirements of BlueWorx.
iPhone
Requires iOS 11.0 or later.
iPad
Requires iPadOS 11.0 or later.
iPod touch
Requires iOS 11.0 or later.
BlueWorx supports English