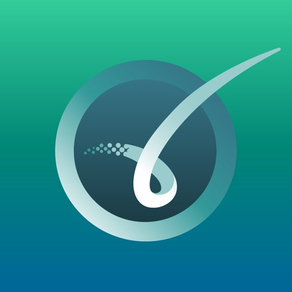 Board.Vision for iPhone
Digital Board Meeting Portal
3.0.1
for iPhone, iPod touch
Board.Vision for iPhone Screenshots
About Board.Vision for iPhone
Board.Vision iPhone is the companion app that allows Board.Vision to work seamlessly with your iPhone.

Board.Vision is the next generation board portal designed with industry-leading features to accelerate the board's decision-making process. Built in the Cloud and offered as a SaaS product, Board.Vision efficiently connects related parties the corporate governance ecosystem to accelerate collaboration and decision-making.

Board.Vision is developed in collaboration with our in-house corporate secretarial subject matter experts (SMEs), contributing centuries of experience in corporate governance, corporate administration and secretarial services. Our SMEs not only possess in-depth knowledge and understanding of the latest conventions and regulations governing businesses and entities, they have influenced the development of corporate governance standards in Singapore. Board.Vision is unique, enabling the best practices in corporate governance in the Singaporean context.

The Board.Vision team truly understands our customers' pain points and what boards need today to uphold their profound governance responsibilities. Board.Vision enables boards to work more efficiently and effectively by offering features and functionality that streamline board processes. Start experiencing the ultimate meeting experience today!
What's New in the Latest Version 3.0.1
Last updated on Aug 10, 2023
Old Versions
* Bug fix and enhancement
Version History
* Bug fix and enhancement
* Allowing Business Users to Propose Multiple Alternate Dates in the Planning & Scheduling Module
* Bug fix and enhancement
* Bug fix and enhancement
* Allow user to hide the display of SN number for Meeting Agenda documents
* Display remaining character count in schedule and approval remark field
* Auto-populate the document title in Submit to Admin pop up
* Meeting item type display enhancement
* Bug fix and enhancement
* Bug fix and enhancement.
* Allowing Business Users to Annotate Shared Document Simultaneously.
* Allowing Business Users to Access The Director's Disclosure Portal from Board.Vision App on iPhone
* Enhancement to The User's Logs
* Bug fix and enhancement
* Allow user to view other participant's profile in meeting
* Display mobile number country code on user's profile
* Enhance Presenter's email in meeting
* Enhance 4 digit pin /Touch ID/ Face ID validation flow when minimise and maximise the app
* Bug fix and enhancement.
* Auto populate user's signature in Signature pop up when user approve/disapprove/abstain a document.
* Bug fix and enhancement.
* Bug fix and enhancement
* Display the presenter email in meeting agenda list
* Bug fix and enhancement
* Notify Executive Assistant
* Filter by User Group
* Executive Assistant Access
* Hide or Show SN in Meeting Agenda
* Remote purge
* Performance Improvement
* Minor bug fixes

* Badge number refresh by push notification
* Minor UI updates
* Minor bug fixes
* User Logs Feature
* Minor Bug Fixes
* Hide Agenda Title for Recuse Meeting Agenda
* Approval - Touch ID / Face ID is required if not required OTP
* Reset Password Feature
* Document Sharing Feature Updates
* New Schedule UI with Yes and No Voting Button
* Schedule - Indicate New Added Proposed Date
* Approval - View COC feature
* Minor UI Updates
* Alternate Director Voting
* Schedule Propose Alternate Date UI Update

Mark Document Read as Unread
Schedule - Propose Alternate Date and Add Remarks
Approval - Show Participants Remarks
Meeting UI Updates
* 100 characters for item names - increased from 48
* User recused at the document level for meetings
Annotations
Submit to Admin
Minor UI and bug fixes
Board.Vision for iPhone FAQ
Check the following list to see the minimum requirements of Board.Vision for iPhone.
iPhone
Requires iOS 14.0 or later.
iPod touch
Requires iOS 14.0 or later.
Board.Vision for iPhone supports English
Board.Vision for iPhone Alternative