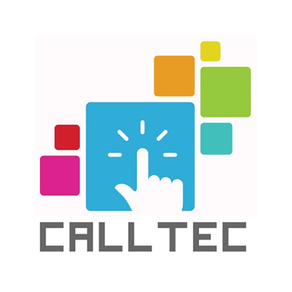 About CallTec
Being a technician during a conference means, you have to be at thousand places at once. You would like to keep all at sight and want to be everywhere and with each of your guests to react in the moment they need your help, specially with a smaller team of technicians that's a challenging task. Technicians run from place to place and check if all is still alright, and usually it is. But, wouldn't it be much more relaxing to get in touch with your guests right away when they encounter a problem ? Of course, you can agree on signs or provide them with walkie-talkies. That might require to stop a service like translations, interpreting or a presentation to let you know that something isn't working as it should. This means, you will get to know about problems only in worse cases or not at all.
CallTec allows your guests to notify you with a simple press of a button, your presenters don't need to stop their talks while they let you know that the volume is to quiet and when your language translator needs new headphones, he doesn't need to leave his booth.

CallTec offers you a easy interface for users and technicians on your mobile phone. For a stationary setup, it allows your technicians to connect from a web browser as well. Set up your clients quickly, using a QR code and you are ready for your event in a blink of an eye.

Features
---------

CallTec provides an interface between service providers and the technicians team
With the installed application on at least two mobile devices the technician will receive information, alerts and requests on one phone, while the service provider uses the other to send them.

The communication requires no interruption of ongoing services
Potential information or requests are pre-configured by the technician in a button. The interface offers a one tab button for each so they can be pushed without further intervention.
No limitations in amount of technicians or service provider devices
You can connect as many mobile devices as you need. Each service provider and each technician can use his own device during the event.

Individual event-dependant configuration
Technicians can configure for each event a set of buttons. Not only can you change the captions and related messages but also the colors and priority levels for each.

You need no extra infrastructure
The application relates on internet communication. You have not to set up any server or special network infrastructure. Make sure your device is having access to internet (by mobile data connection or wifi network) and you are set.

No following costs
Once you have purchased the application for your devices, you can use it for as much events as you want and as long as you need. Each Device needs its own application installed. Volume licenses and team discounts are available at the corresponding stores.

Easy setup of a new event
Each technician can start a new event only by naming it and providing a pin. Since a technician has started a new event, other technicians and service providers can connect to the same event.

Quick setup of users devices
Technicians can simplify the login and joining to an event for the service providers by setting up QR code labels with all necessary information included. A single scan of the settings and you are ready to go.
What's New in the Latest Version 1.0
Last updated on Nov 23, 2018
CallTec FAQ
Check the following list to see the minimum requirements of CallTec.
CallTec supports English, German, Italian