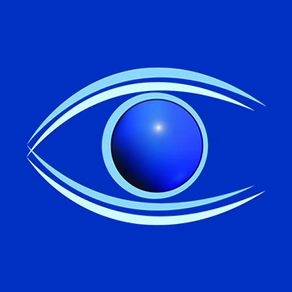 About CROOSP
O Conselho Regional de Óptica e Optometria do estado de São Paulo, designado como CROOSP vinculado ao Conselho Brasileiro de Optica e Optometria – CBOO, sendo uma pessoa jurídica de direito privado, sem finalidade lucrativa e não autárquica.

O CROOSP, atendendo a Constituição Federal, não obriga ninguém a fazer ou deixar de fazer a filiação senão em virtude de lei, além de respeitar a liberdade da associação para fins lícitos, vedada a caráter paramilitar. Assim ninguém é compelido a associar-se ou a permanecer associado sem sua própria vontade.

Visão
– Nossa visão é de promulgar a excelência em óptica e optometria elevando a qualidade dos profissionais em prol de uma melhor saúde visual da população.

Missão
– Promover por todos os meios a perfeita união e a mais estreita solidariedade entre nossos associados
– Sustentar e defender perante os poderes públicos ou onde quer que se faça necessário, os interesses, e, as aspirações de nossos associados
– Promover pesquisas e estudos técnicos, sobre as atividades dos profissionais associados
– Discutir e divulgar, sempre que necessário, a problemática sociocultural e financeira da categoria representada, buscando as satisfações das aspirações daqueles que integram a categoria
– Manter a estrutura administrativa da presente entidade, instrumentos e mecanismos que assistam aos associados, na defesa de seus interesses
– Apoiar e estimular a formação técnico-profissional dos filiados desta entidade, bem como a promoção de eventos culturais que valorizem os profissionais associados.

Valores
– Promover e zelar pelas boas práticas aos profissionais da categoria
– Nossa comunicação e orientação deve ser clara e precisa.
– Atender a necessidade de nossos filiados
– Nossos trabalhos e ações devem refletir os mais altos padrões de éticas além de divulgar nosso Código de Ética de maneira objetiva.
– Contribuir para o desenvolvimentos das pessoas e da estrutura sócia.
– Oferecer palestras e a treinamentos contínuos a fim de melhorar e desenvolver o lado profissional de nossos filiados

*baseado em nosso Estatuto Social.
What's New in the Latest Version 1.0.5
Last updated on Jul 18, 2017
CROOSP FAQ
Check the following list to see the minimum requirements of CROOSP.