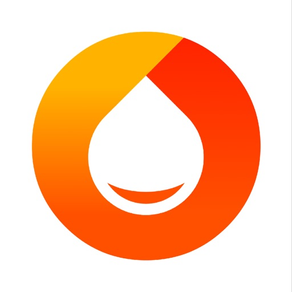 EzFill: Gas Delivered
Never pump gas again®
3.2.3
for iPhone, iPad and more
EzFill: Gas Delivered Screenshots
About EzFill: Gas Delivered
EzFill is an "on-demand" fuel delivery service that will come and fill up your vehicle while at home, work or play. We make it simple, safe and convenient while saving you time and money. You will never have to stop for gas again!

It's EZ:
1. Request gas
2. Confirm order details
3. You chill while we fill

EzFill is Best In Class. Why?
- Our experienced commercial drivers have HAZMAT endorsements
- Our drivers are fully compliant with DOT regulations and undergo thorough background checks
- Department of Transportation certified fuel tanks for customer safety
- Department of Agriculture/Weights and Measures certified meters for payment accuracy

Customer service and satisfaction is our goal!
What's New in the Latest Version 3.2.3
Last updated on Jun 22, 2023
Old Versions
- Bugs fixed
- Compatibility improved
Version History
- Bugs fixed
- Compatibility improved
* Bugfix for link to confirm orders
- Weekly orders now requires confirmation
- New reminders
- Added interactive notifications
- Added live driver tracking
- Fix for splash screen never ending
- Improved customer support system
- Improved notification system
- Tracked customer Interaction for customized offers and insights
Payment Methods UI improved
- New App Theme
- Logo Redesigned
- Increased Boat area service
- Bugs Fixed
- Improved Customer Support
- Improved Customer Support
- Improved Customer support
- Improved Overall UI Experience
- New Membership Screen
- Minor Bug Fixes
Push notifications on foreground enabled
Total redesign from the ground up!
*New UI and styling
*New accessibility support
*New animated splash screen
*New on-boarding flow
*Additional login options : Google & Apple
*New order workflow
*Ability to add multiple vehicles
*Marine customers can use the app to delivery fuel
*Added ability to edit personal information in Settings
*Apple Pay implemented
*Scan credit card feature
*Added ability to edit weekly orders
*Updated vehicles: makes and model
*Additional validation for enhanced user support
*New FAQs
-Facebook login changes
-Google Map changes
Added a cancel to address popup
Change for push notifications
Changes to home/office addresses
Usability upgrades
Changes to sign up/profile page
New Promotion Code Options
Promo code changes
Visual tweaks
New welcome screen
Clearer Promo Codes
Bug Fixes
More
EzFill: Gas Delivered FAQ
EzFill: Gas Delivered is available in regions other than the following restricted countries:
Slovakia,Senegal,Australia,Barbados,Iraq,New Zealand,El Salvador,Bermuda,France,Israel,Paraguay,Portugal,British Virgin Islands,Afghanistan,Montserrat,Niger,Norway,Tonga,Taiwan,Anguilla,Finland,United Kingdom,Cayman Islands,Hungary,Cambodia,Libya,Swaziland,Cameroon,Denmark,Dominican Republic,Greece,Thailand,Singapore,Ghana,Honduras,Kuwait,Mali,United Arab Emirates,Sri Lanka,Malta,Tunisia,Madagascar,Nicaragua,Sierra Leone,Uruguay,Zambia,Brunei Darussalam,Belize,Mongolia,Mexico,Sweden,Cote Divoire,Spain,Lithuania,Netherlands,Fiji,Lao Peoples Democratic Republic,Liberia,Vietnam,St. Vincent & The Grenadines,Angola,Azerbaijan,Guyana,Luxembourg,Hong Kong,Ireland,Montenegro,Mauritania,Bolivia,China,Guatemala,Nepal,Romania,Jamaica,Macao,Zimbabwe,Bhutan,Congo, Democratic Republic,Chile,Cape Verde,Indonesia,Italy,St. Kitts and Nevis,Kazakhstan,Papua New Guinea,Russia,Belgium,Canada,Cyprus,Gabon,Malawi,Sao Tome & Principe,Kosovo,Ecuador,Nigeria,Turkey,Antigua And Barbuda,Bulgaria,Bahamas,Colombia,Grenada,Gambia,Mauritius,Qatar,Botswana,Congo,Costa Rica,Dominica,Seychelles,South Africa,Panama,Uganda,Albania,Benin,Guinea-bissau,Rwanda,Kenya,Lebanon,Tajikistan,Turkmenistan,Austria,Burkina Faso,Belarus,India,South Korea,Namibia,Turks and Caicos,Armenia,Bosnia & Herzegovina,Brazil,Trinidad and Tobago,Peru,Philippines,Poland,Slovenia,Switzerland,Czech Republic,Algeria,Malaysia,Venezuela,Macedonia,Nauru,Suriname,Uzbekistan,Moldova,Oman,Pakistan,Yemen,Jordan,Myanmar,Mozambique,Vanuatu,Tanzania,Japan,Kyrgyzstan,St. Lucia,Latvia,Chad,Egypt,Maldives,Saudi Arabia,Solomon Islands,Estonia,Micronesia,Georgia,Morocco,Palau,Serbia,Ukraine,Bahrain,Germany,Croatia,Iceland
EzFill: Gas Delivered supports English
Check the following list to see the minimum requirements of EzFill: Gas Delivered.
iPhone
Requires iOS 12.4 or later.
iPad
Requires iPadOS 12.4 or later.
iPod touch
Requires iOS 12.4 or later.
EzFill: Gas Delivered Alternative