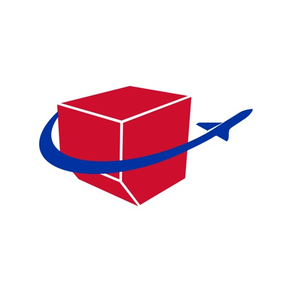 Find My ULD
1.0.6
for iPhone, iPad and more
About Find My ULD
With Find My ULD you can search and view your Unit Loading Device (ULD) information in the palm of your hand. You enter the ULD number or scan the barcode, view the latest information of the ULD like current airport, dwelling time, last message, last airport, bluetooth battery level and many more. Also the stock per airport can be viewed, a transfer can be made to another airport, agent or handler. Also a damage can be reported with pictures of the damaged ULD and a request for any ULD worldwide can be made to ACL Airshop. The app is restricted to existing customer and partners of ACL Airshop. However you can ask for a demo account so you experience the use of this app.  For more information or questions regarding this app or ULD Management you can send us an email to uldcontrol@aclairshop.com.
What's New in the Latest Version 1.0.6
Last updated on Mar 21, 2023
Old Versions
Minor tweaks, optimizations and fixes
Version History
Minor tweaks, optimizations and fixes
When creating a Repair Request you can now also upload an image from your gallery
Users with BTH Tag Manager permission can now connect pallet-, container & Descartes Tags
The map has been updated to better represent the ULD Stock
Minor tweaks and fixes
Added release notes
Extended ULD Detail page
minor fixes & tweak
BT Tag manager
Added the ability to select origin & destination Airport when creating a UCM OUT message.
Fixed a bug where the Airport Selector wasn't showing all the airports
- The app will now show a notification when you've lost your internet connection and reload when your internet connection has returned.
- You can now filter stock on multiple ULD Codes and Owner Codes.
- Station & Lease user can now also search on ACL Stock.
- Add more readable error messaging.
- Multiple minor UI tweaks and fixes.
Upgrade for iOS 14.x
UI Overhaul and Tweaks
Added feature to save Transfer and Messages to be able to finish them later
Added the option the attach multiple damages to a Damage Report.
Added the option to send a Damage Report to an email address.
Added the option to view your own damage reports after they have been sent.
ULD Control users can now find lease pallets.
ULD Control users now have access to a contact book and can e-mail a UCM IN, UCM OUT, SCM message when creating one.
ULD Stock now is split 3 categories (Airport, Agent and Repair) and can be filtered by ULD Type
Minor graphical changes and improvements
Fixed a problem that prevented the app form being used on iOS 14
Added the capability to add an airport and damage type when sending a ULD damage report.
Lease customers can now find ULDs not in their lease contract(s)
Fixed a bug where lease statistics wouldn't show properly.
Added the option to send ULD Messages, Report ULD damages and send Requests for Lease Only and Handler customers
Added an address book for Lease only and Handler customers
Miscellaneous optimisation and tweaks
Redesigned the Message and Transfer screens.
Minor tweaks and bug fixes
Fixed a bug where selecting a ULD from search on the home screen did not show you the right details.
Fixed a bug where searching for a ULD sometimes gave no results.
Fixed a bug where searching for a ULD would not show the proper results
Extended the Stock screen to provide more ways to find ULDS
Make the addition of photos to a repair report optional
Misc app optimisations and tweaks
Fixed a bug where you couldn't select an airport when request lease ULD
Misc UI tweaks and app, image optimisations
Added My Lease feature.
Added scanning of Lease ULD's for handlers and lease customers.
Multiple minor bugfixes and User Interface improvements.
Added UCM IN, UCM OUT and SCM Message feature.
Added Bulkscanning for scanning multiple ULD barcodes.
Added quick actions (swipe actions) for sharing, transferring and creating a damage report for a ULD.
Add a platform selector for users who have access to multiple platforms.
Multiple minor bugfixes and User Interface improvements.
Tranfer ULD, Report Damage and Stock Statistics features have been added.
Find My ULD FAQ
Check the following list to see the minimum requirements of Find My ULD.
iPhone
Requires iOS 12.1 or later.
iPad
Requires iPadOS 12.1 or later.
iPod touch
Requires iOS 12.1 or later.
Find My ULD supports English