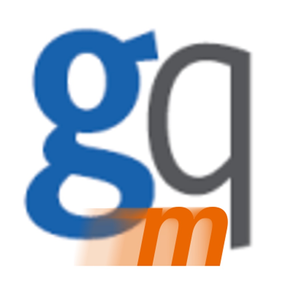 GlassQuote Mobile! Screenshots
About GlassQuote Mobile!
Glassquote7; GlassQuote Mobile 2.1.7

 
GlassQuote Mobile 2.1.7 interface for GlassQuote7 allows your mobile device to quote, schedule, access and update work order information, capture signatures, photos and more; creating an automated and paperless experience for your Auto or Flatglass shop that your field techs and customers will love!

Quest Software, Inc. was established in 1988 to provide business management and automation solutions for businesses just like yours. Headquartered in St Johns, Michigan, Quest markets and maintains a suite of software applications for the auto and flat glass retail business, supporting over 1700 glass retailers nationally with their business management software needs including Point of Sale, electronic invoicing (EDI), electronic parts ordering, inventory management, job scheduling, accounting interfaces and much more. 

With over 30 years of experience developing and supporting Autoglass and Flatglass software, not only can you count on our software to be rock solid stable but also for us to be there if you need assistance.

Quest's easy to use GlassQuote software maximizes profits and is always accurate;  GlassQuote features automated pricing and ordering from multiple suppliers like Pilkington, PGW, and Mygrant; providing you peace of mind in knowing your sales quote is not only clear and accurate but is always maximizing your profits and eliminating any potentially costly mistakes.

A Hosted "Cloud" version is available for GlassQuote7 which will give you flexibility and reduce computer maintenance costs. 

Recent enhancements to GlassQuote Mobile for iOS allows the creation of auto glass quotes and completion of work orders from the field with fewer screen taps and window scrolling, allowing for lightning-fast sales quotes and faster customer Service.  With minimum effort field technicians and supervisors can now reassign jobs and view technicians' daily schedules from the field.  

GlassQuote Mobile even integrates with popular mapping software on your mobile device, helping your technicians find and get to their next service appointment faster, with turn by turn directions when they need them!

GlassQuote Mobile's new user interface streamlines workflow in the field.  Technicians can issue quotes and query inventory availability from multiple suppliers, collect payments and digital signatures from customers, gather necessary data for invoicing and taking/attaching any photos needed to document their service work. 

Best of all, information stored in GlassQuote Mobile is automatically synced with the GlassQuote7 software.

If you have any questions or need help with using our software please call 1-800-541-2593.
What's New in the Latest Version 2.1.7
Last updated on Sep 28, 2019
Old Versions
Format changes to Work Order signature capture allowing the display of captured electronic signatures on documents created in GlassQuote Seven.
Version History
Format changes to Work Order signature capture allowing the display of captured electronic signatures on documents created in GlassQuote Seven.
New Features/Enhancement in GlassQuote 2.1.5

GlassQuote Mobile can now save user login credentials, allowing time-saving automatic logins when launching the app.

For maximum flexibility, field techs and supervisors can now use the mobile app to reassign jobs to other technicians in the field and also view other technician's daily schedules with just a screen tap.

The user interface has many minor enhancements that streamline data entry workflow, enabling technicians to spend more time performing work that pays and less time using the app. For example, when saving work order data, techs no longer need to acknowledge a notification window with a screen tap when work order information is successfully saved. Instead, only when there is a problem saving data is the tech presented with a notification window that requires acknowledgment.

No matter who your cellular data provider is, we all know that sometimes mobile data connections are less than perfect. At Quest Software we also know how difficult and frustrating this can be when you are trying to work. If your mobile data signal is weak or connectivity is intermittent, GlassQuote Mobile will automatically retry failed data connections multiple times before notifying the app user of program failure caused by connectivity problems. During this automatic retry process, GlassQuote Mobile will also visually indicate on-screen that there are Internet connectivity issues and that multiple attempts are being made to retrieve/save work order data.

GlassQuote Mobile's process for issuing price quotes in the field has been completely re-designed to require fewer screen taps and eliminate the need for window scrolling, allowing much faster access to the exact information needed to build your next job-winning quote.

We are confident you will notice many other user interface enhancements introduced in ver. 2.1.5 that make using GlassQuote Mobile easier, increasing your productivity and ultimately your bottom line.
GlassQuote Mobile! FAQ
Check the following list to see the minimum requirements of GlassQuote Mobile!.
GlassQuote Mobile! supports English
GlassQuote Mobile! Alternative