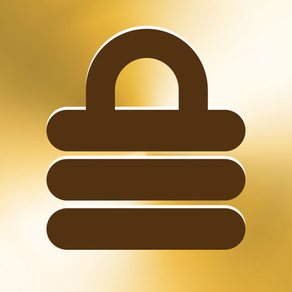 Hide My Photos 2 & Web Search
Lock Pics in Secret Dot Vault!
Hide My Photos 2 & Web Search Screenshots
About Hide My Photos 2 & Web Search
Hide My Photo 2 is the fully-upgraded version of the top-selling Hide My Photo app. Now better than ever!

FIVE WAYS TO ADD PHOTOS & VIDEOS TO YOUR HIDDEN LIBRARY:

• Import from your PHOTO LIBRARY
• Take pictures/videos with CAMERA
• Keywoard Search from built-in WEB LIBRARY
• Save from any website using BUILT-IN SECRET BROWSER
• Copy & Paste from ANY OTHER APP

FEATURE SET YOU WON'T FIND ANYWHERE ELSE:

• PASSCODE Protected with Numeric or Dot Pattern
• PRIVACY is assumed since no one can find or detect your hidden photo folders
• IMAGE SEARCH built right in to find exciting photos
• SECRET BROWSER built in to discreetly surf the web without leaving a history behind
• IMAGE GRABBER to copy stimulating images from ANY website right into your private photo library with just one tap
• DECOY PASSCODE lets others use app, but hides your private photos
• STEALTH DESKTOP ICON for discretion
• 2-MINUTE GRACE PERIOD allows hassel-free use with other apps (see details below)
• IMPORT VIDEOS as well as photos.
• iCLOUD BACKUP or back up to iTunes so you never lose your hidden photos
• SHARE Photos with one tap via: Email, Text Message, Facebook,Tumblr, & Twitter
• FOLDERS for organizing your photos into albums
• DRAG & DROP folder and photo organization
• WALLPAPER BUILDER with Shelves & Skins
• SLIDE SHOWS
• PHOTO CUSTOMIZATION TOOLS: Crop, Rotate, Add Text, Symbols, Sound, Clip Art, Frames, Drawing, Wallpaper Shelves & Skins

DO EVEN MORE AND SAVE $$$! This app is part of the CLIPish Pro mega app. To do everything this app does AND MUCH MORE, rather than buying this individual app, you may want to consider getting the all-in-one CLIPish Pro app--20 APPS IN ONE for one low price!


▬▬▬▬▬▬▬▬▬▬▬▬▬▬▬▬▬▬▬▬▬▬▬

* 17+ RATING: This app is NOT RECOMMENDED FOR CHILDREN OR MINORS because it includes a built-in web browser which provides unfiltered access to Internet content. Please visit Apple's website for more information about setting Parental Controls on your devices to protect children.

* IMAGE SEARCH FILTER: Even though users have unfiltered access to the Internet via the built-in web browser, the built-in Image Search feature in this app does contain a filter for adult content, as required by Apple. (Apple will not approve apps which do not have such a filter on image searching.) For unfiltered image from the Internet, use the built-in Browser, Safari, or other web browser.

* SET PASSCODE: To set or change the passcode, go to the Help tab and then to Settings.

* LOCKING ACCESS: Please understand that this app only locks access to running this app, NOT your entire phone. (Apple does not allow any app to do that.) Therefore, only those images you store inside the app itself will be protected by the passcode, so you'll want to remember to delete any photos from your device's normal photo library, after you've imported them into the app.

* TUTORIAL VIDEO: Go to the Help tab, tap on the Help & Tutorials button.

* OPTIONAL 2-MINUTE GRACE PERIOD: If set...if you quit the app and re-run it within 2 minutes, it will NOT ask for the passcode again. We do this because you may want to leave the app to delete images from your device's regular Photo app, send an image via the Email app, etc., avoiding entering the passcode when you return to the app within 2 minutes.

* FAST INTERNET CONNECTION REQUIRED: Due to the server communication (which lets this app have powerful features that other apps don't have), this app requires a fast and reliable Internet connection.

WRITE US! Suggestions appreciated and we're always here to help: support@clipish.net
What's New in the Latest Version 11.13
Last updated on Oct 21, 2019
Old Versions
* Updated for iOS 13.

Remember...High ratings keep us motivated to keep adding features. :)
Version History
* Updated for iOS 13.

Remember...High ratings keep us motivated to keep adding features. :)
•Added support for new iPhone X.
•New, cleaner interface.
•Due to issues with in appropriate images appearing on the Recents tab, we have been required to remove the Recently Used by Others section.  The Recent tab now only shows YOUR recently used images (not OTHERS).
•Streamlined the app and features to make CLIPish Pro faster and easier to use.  Removed old legacy features that were rarely used, such as skins, frames, shelves, and the slide show.
•Web searches now filter out many of the more popular stock image companies, helping avoid watermarks.
•Fixed a bug where if you went to the More tab too quickly after starting the app, nothing would appear.
•Several other misc. bug fixes and enhancements.

Remember...High ratings keep us motivated to keep adding features. :)
Remember...High ratings keep us motivated to keep adding features. :)

- BUG FIXED: The app won't reset every time it's restarted, allowing you to leave the app to paste an image, then return to the app were it left off. (It will, however, reset after 10 minutes of being away from the app.)

- BUG FIXED: Fixed an issue where the user sometimes couldn't save a video or sound file to their photo library.

- iOS 9.x has a bug where sometimes the Copy and Paste feature won't work (it will not move a copied item to the keyboard to be pasted). We have coded in a work-around into our app to avoid this issue.

- Misc. crashing when staring app and other bug fixes.
Remember...High ratings keep us motivated to keep adding features. :)
- Fixed slowness issues with Recents tab images.
- Fixed crashing issues on iPad.
- Misc. crash and bug fixes.
CRITICAL UPDATE–PLEAES READ! THIS UPDATE FIXES THE PROBLEM WITH WEB SEARCHES not brining up any results. Please read this to learn how the new version works.

WHAT HAPPENED? WHY DID THE APP STOP WORKING? Our app used Google's free Image Search feature for the web library searches. 3rd party apps use what is called an "API" to communicate with the Google image feature. On December 1st, Google deprecated (discontinued support for) their free image search API and turned it off, breaking our app's web searches, causing any web image searches to stop working.

HOW DID YOU FIX IT? Google has replaced their free API with a paid version. However, using Google's new paid API was not an option for us, as it would cost way more than what we charge for the app, so that was not feasible. So, What we did was to actually embed the Google Image search web page right into the app. This restores the complete web search functionality to the app, but behaves a little differently. Please keep reading to understand how the new system works:

- The Web Library tab has been renamed the Web Search tab and the My Library tab has been renamed to Favorites.

- You perform web searches just as before, by either selecting one of the "featured" searches or entering in what you're looking for (i.e. red corvette, funny baby, etc.).

- Now, however, instead of the results showing up in the normal thumbnail view like it was before (and how it still works on the Library tab), it will actually show you the search results in a Google web page. Scroll down to see the thumbnails, which look better in many ways, as they keep the aspect ratio of the image and show them larger. When you find one you like, tap on it, and swipe right and left as usual. HOWEVER, and this is the important part, to use one of the images (to customize, share, crop, etc.), you HOLD YOUR FINGER DOWN ON THE IMAGE FOR A SECOND and it will pull that image into the app, so you can customize it, share it, save it, etc.

- IMPORTANT! If you hold your finger down on one of the thumbnails, it will only bring in a low resolution version of the image, so be sure and tap on the thumbnail first, so it enlarges to full resolution, and then hold your finger on that image to pull it into the app. (NOTE: It may take a second or two for the full resolution version of the image to download, and you can't pull the image into the app until it has, so if you hold your finger down for a second or two, and it doesn't pull in, it is likely still getting the high res version, so just lift your finger and try again.)

- Here is a video that shows how this works, if you need help with this: http://tinyurl.com/clipishwebsearch

Sorry for any inconvenience to you that was caused by Google discontinuing their free image API, but we hope you'll continue to enjoy the app as always with the changes we've made. Thanks!
Remember...High ratings keep us motivated to keep adding features. :)

- Fixed crash issue with iOS 9.0.
- Many misc. enhancements, improvements and bug fixes.
Hide My Photos 2 & Web Search FAQ
Check the following list to see the minimum requirements of Hide My Photos 2 & Web Search.
Hide My Photos 2 & Web Search supports English
Hide My Photos 2 & Web Search Alternative