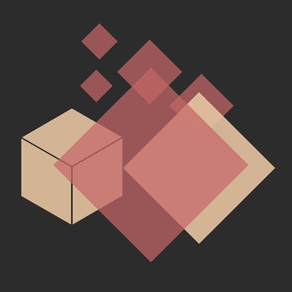 About If I Were
Every business leader wants to grow revenue, which come from quality research and are expressed as a good story. We live at this intersection as idea-tellers. Our 40-step research process analyzes large enterprises to shape executable business initiatives, in each of 10 Digital Imperatives, capable of driving "move the needle" revenue outcomes.

In the app, hundreds of ideas for businesses, across many industries, are displayed in an approachable summary format (Stage #1). You engage with each by swiping right (or left) to easily share an opinion about each crafted idea summary. The in-app purchase options allow a scroll to request incremental levels of a complete business case, which are produced in a total of 5-Stages.

IF I WERE.xyz operates an idea exchange (idx), wherein great firms pay for the creation of the ideas you are able to review for free. Specifically, each idea summary has a sponsor whose logo is displayed prominently and will hopefully be explored by smart people like you! Even better, we allow you to submit ideas through the private comment function for us to further develop and share.

- SMART: You'll love this app because you are a smart, curious, leader. Every Tuesday morning, be excited for many new ideas...perhaps even one you submitted. All published ideas center on one of our 10 Digital Imperatives, which all large firms need continual effort to avoid future obsolescence. These business initiative ideas aim to produce "move the needle" revenue generation, which simply defined are...efforts expected to derive higher sales growth than last year.

- SWIPE: Proof there is a "Tinder" for everything, you now have the ability to like ideas with a "swipe right!" or a swipe left for ideas you don't. We track all swipes so every subsequent reader has a guide for the overall opinion of the ideas. Even more, for those who enjoy smart competitions, try to top the leaderboard of the most active swipers.

- SCROLL: The ideas are summaries arising from an in-depth 40-step research process unique to IF I WERE. Each idea is produced in five-stages beginning with the idea summary (stage one), which is free in the app. For ideas you enjoy, you have the option of scrolling to use your in-app currency (lumens) to purchase additional detail for the remaining stages: steps, competition, revenue, and resources.

- SUBMIT: Whether you are shaping a new idea or deciding between two, submit the idea(s) via the comment section of the app. For ideas we find interesting, we will engage our 40-step research process and either return to you, or share, based on your request.

- SPONSOR: If your firm has enterprise direct sales, we provide Account Based Marketing (#ABM) budgets the opportunity to associate their brands with all who read the ideas...namely the subject of the idea.

Digital Imperatives

- AR/VR: The unlimited layers of the digital world need the best locations & animation.
- Subscription: Products & services achieve more longevity and satisfaction via subscription vs 1x buy.
- Mix: Great inventions involve two+ concepts combined cleverly. We suggest partners.
- Loyal-Community: Loyalty succeeds most where they share a common goal.
- Automation/Robotics: Areas where digitizing a manual/offline process delivers a new biz/human benefit.
- Gamification: Inspiring competition for sustained/deeper engagement with a brand (& gambling where legal).
- Experiential: Enabling easy engagement with new products or experiences for existing ones (+influencers).
- Voice: How to shape Q&A in a world where anything can be listening.
- Analytics: Identifying data(sets) to create perspectives driving new/improved offerings for 5G+beyond!
What's New in the Latest Version 1.0
Last updated on Jun 16, 2019
If I Were FAQ
Check the following list to see the minimum requirements of If I Were.
If I Were supports English