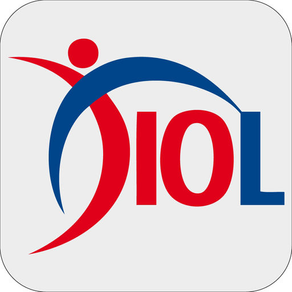 About IOLAVORO
IOLAVORO è un progetto della Regione Piemonte per aiutarti a cercare offerte di lavoro, informazioni utili per intraprendere un'attività autonoma o un percorso formativo. IOLAVORO in Italia è un progetto unico nel suo genere.
Utilizzando questa APP gratuita potrai essere aggiornato in tempo reale su offerte di lavoro, seminari, workshop e altri eventi che possono aiutarti a trovare un impiego, un corso di formazione o ad avviare un'attività autonoma. Potrai geolocalizzare tutte le info, condividerle e attivare le funzioni di notifica e memo. Inoltre con la realtà aumentata sarà possibile, dopo aver inquadrato con la fotocamera il luogo in cui ci si trova, visualizzare i posti di lavoro vacanti.
I settori interessati sono in continuo ampliamento. Le maggiori opportunità sono offerte dalle aziende dei settori turistico-alberghiero, ristorazione, sport e benessere, commercio, GDO, agroalimentare, ICT e Digital.
Grande attenzione anche al lavoro autonomo e allo sviluppo dell'autoimprenditorialità grazie alla collaborazione con la Camera di Commercio di Torino e il Salone Franchising di Milano.
IOLAVORO organizza anche 2 grandi eventi fieristici l'anno ed è in continua evoluzione. Ogni edizione è caratterizzata da iniziative diverse e sempre nuove.
Ospita conferenze, seminari e workshop su temi importanti per l'ingresso nel mondo del lavoro. Offre inoltre servizi di informazione e orientamento per aiutare nella scelta di un percorso formativo o di specializzazione.
IOLAVORO fornisce alle aziende servizi personalizzati per la selezione del personale anche attraverso un innovativo sistema informatico.
What's New in the Latest Version 3.1.0
Last updated on Apr 4, 2016
Old Versions
Adeguamenti tecnologici per la manifestazione del 6-7-8 aprile 2016
Version History
Adeguamenti tecnologici per la manifestazione del 6-7-8 aprile 2016
IOLAVORO FAQ
Check the following list to see the minimum requirements of IOLAVORO.
IOLAVORO supports English