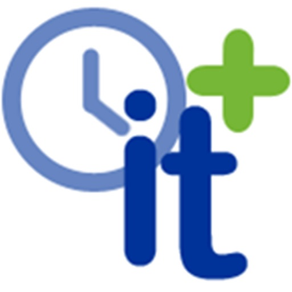 iTrac
2.4.6
for iPhone, iPad and more
About iTrac
iTrac is a data capture method to be used with Tractivity TracManager software. The application cannot be used as a stand-alone application.

Tractivity iTrac application provides data capture for job time tracking for mobile work force. The application supports the capture of time, material usage, GPS location, notes, Quantity completed and Estimated time to complete (ETC). Extended features include Work Flow Management allowing users to track and report progress on individual tasks.

iTrac data connects with Tractivity TracManager system via Internet connection. User information is accessible to TracManager software in real-time indicating the current employee activity in real-time.

You will need to set the URL configuration to your company web service. Contact Tractivity for assistance.
What's New in the Latest Version 2.4.6
Last updated on Oct 19, 2020
Old Versions
support iOS 9.3.5 (formerly crashed when launched on legacy devices)
Version History
support iOS 9.3.5 (formerly crashed when launched on legacy devices)
Added feature to require Location Services to be enabled prior to allowing user to begin a job.
Added feature to allow user access to related job documents that are stored on the server for the job.
Rearranged menu presentation.
Correction to Selector wheel to support iOS 13. Prior release running on iOS 13 did not show Select and Cancel buttons when using the selector wheel to choose a job, phase or activity.
Minor change now require the user to select a job phase if more than one job phase is available.
Now supports Work Flow Management view allowing the manager to edit the Work Flow tasks.
The Work Flow management features require the Scheduling module and employee authorization (via pcTrac/iTrac user settings)


Corrected GPS capture (prior release did not send GPS with the event)
Remove the "Local Path" text box from the Configuration screen as it is not useful because the value is always set to the default and the user never changes this.
Corrected job phase default value when user does not select a phase.
Updated logo
- Add ability to capture pictures with notes
- Support W.I.P. to Ship transactions
- GPS fix for iOS 8 users
- Fix for incomplete job descriptions
- Bug fix for users with large databases
- Bug fix for phases
- Major fix for crashing on log page
- Major speed increase for loading jobs
- Several bug fixes for Add Job data entry
- When losing internet connection user will be notified that data will be synced on reconnection
Corrected a bug that caused the application to exit when launched after running for 1 week.
1. Items not yet synced will be shown in Red Text Color
2. Minor Bug Fixes for iOS 8
- Fixed 'sticky' highlight bug
- Fixed End Day event not getting sent
- Added database Email support
- Fixed incorrect timestamp bug
- Fixed server connection bugs with multiple servers
- Fixed user login bugs with multiple servers
- Disabled the server connection page defaulting to the Tractivity test server
- The app will now restore itself after reopening whenever it is closed before an End Day(by the user or the OS)
- The app will retain data even without network connection, allowing offline logging after an initial Get Jobs
-App optimized for iOS7
-Data loss fixed
-Many other bugs fixed
Function:
- New way to input text into the text fields in the new job screen
Bug Fixes:
- More for the New Job screen
- Fixed bug where activities or jobs would become unavailable
- Fixed bug where screen would animate incorrectly
Bug Fixes:
- Minor fixes in new job page
Features:
- Changed UI in New Job page to allow autocomplete
- Added job details feature in New Job page
- Custom Jobs are now addable. Just type a number within parentheses and the app will prompt if it is a custom Job or not
- Custom Employees are now addable. Used the same way as custom Jobs
NOTE: Custom Employees and Jobs do not get added to the main database, they are only temporarily stored in the app's log and then sent as data to the server.
Bugfixes:
- Bugfix when showing the time a job has lasted in the "Job Hours" log view
iTrac FAQ
Check the following list to see the minimum requirements of iTrac.
iPhone
Requires iOS 9.0 or later.
iPad
Requires iPadOS 9.0 or later.
iPod touch
Requires iOS 9.0 or later.