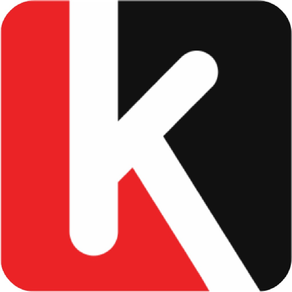 Kerjaholic
2.2.8
for iPhone, iPad and more
About Kerjaholic
Kerjaholic app conveniently works best for you who need casual daily workers, such as SPG, waiters, ushers, or event crews. Only in Kerjaholic, posting and finding jobs are now easier yet affordable. Leave the conventional way of recruiting through agency or costly billboard ads. Kerjaholic is an easy and best solution to find workers.

Why Kerjaholic?

EASY job posting. Post job vacancies only in one app.
BROADCAST job vacancies. Notify job seekers directly and get workers quickly.
RECRUIT workers directly from your phone.

Download Kerjaholic, post job vacancies, and get workers immediately to help grow your business.

Interested in working on your free time?
Find job vacancies with flexible working hours to earn extra income.
What's New in the Latest Version 2.2.8
Last updated on Dec 20, 2019
Old Versions
Freelance Job feature is improved
Version History
Freelance Job feature is improved
1. Detail "commission job" view fixed
2. Phone number confirmation view fixed
3. Improved chat feature performance
1. Improvement on Community Chat Feature
2. Added Option for turn on/off group notification (Fee Based Job)
3. Minor bug fixing
1. A community chat feature is added replacing the notification page, while the notification icon is moved at the top of the main page.

2. The group chat feature is added in the "Fee based Job" detail.

3. Fixed some bugs.
1. Fee Based Job updated ( worker side)
2. Bugs fixed
1. Added Fee Based Job (boss side)
2. Updated Fee Based Job (worker side)
3. Updated App Tutorial
4. Added Top Up BCA
5. Update Home Screen View
6. Bug fixing
1. ID verification error fixed
2. "Bottom Bar" main page navigation updated
3. New job features by commission
4. Register a freelance as a corporate partner
5. Payholic top-ups and withdrawals via BCA are free of transaction fees
6. Update the My jobs menu design
1. Guide after freelance worker register is added
2. The menu name on the main page is changed
3. Bugs in the order freelance / daily worker form are fixed
1. fixing share app feature
2. fixing point & coupon progress
1. Fixing bug on form freelance
2. Change freelance menu name
1. Making better performance to show list chat, list notification
2. Change FlatList to ListView
Kerjaholic FAQ
Kerjaholic is available in regions other than the following restricted countries:
Nauru,Greece,Lebanon,St. Lucia,Lao Peoples Democratic Republic,Liberia,Madagascar,Pakistan,Romania,Albania,Botswana,Dominican Republic,Yemen,Estonia,Kuwait,Montenegro,Turks and Caicos,Uruguay,Belgium,Switzerland,Cape Verde,Uzbekistan,Hong Kong,Nigeria,New Zealand,Rwanda,China,Germany,Montserrat,Czech Republic,Ireland,Kosovo,Iceland,St. Kitts and Nevis,Mauritius,Norway,Solomon Islands,Azerbaijan,Barbados,Israel,Poland,Tanzania,Argentina,Algeria,Ecuador,Ghana,Cambodia,Oman,Iraq,Mongolia,Macao,Kyrgyzstan,Trinidad and Tobago,Bhutan,Gambia,Suriname,St. Vincent & The Grenadines,Latvia,Macedonia,Papua New Guinea,Portugal,Swaziland,Afghanistan,Bosnia & Herzegovina,Dominica,Uganda,Vietnam,Cayman Islands,Morocco,Moldova,Gabon,Myanmar,Seychelles,Austria,Belize,Chile,Senegal,Thailand,Tunisia,Egypt,Spain,Italy,Peru,Congo,Japan,Kazakhstan,Panama,Russia,South Africa,Finland,Malta,Mozambique,Palau,Tajikistan,United States,Guyana,Jamaica,Nicaragua,Canada,Croatia,Malaysia,Micronesia,El Salvador,Ukraine,British Virgin Islands,Zambia,United Arab Emirates,Congo, Democratic Republic,Cote Divoire,Zimbabwe,Guinea-bissau,Angola,Burkina Faso,Guatemala,Philippines,Vanuatu,Anguilla,Hungary,Namibia,Cyprus,Georgia,Jordan,Qatar,Turkmenistan,Bermuda,Brunei Darussalam,Cameroon,Bulgaria,Fiji,Sao Tome & Principe,Sri Lanka,Maldives,Malawi,Nepal,Australia,Brazil,Grenada,Niger,Paraguay,Sweden,Singapore,Venezuela,Benin,United Kingdom,Mauritania,Luxembourg,Chad,Bahrain,Bahamas,France,South Korea,Mexico,Serbia,Colombia,India,Kenya,Costa Rica,Denmark,Lithuania,Mali,Netherlands,Antigua And Barbuda,Bolivia,Belarus,Tonga,Turkey,Slovenia,Slovakia,Sierra Leone,Honduras,Saudi Arabia,Taiwan,Armenia,Libya
Kerjaholic supports English
Check the following list to see the minimum requirements of Kerjaholic.
iPhone
Requires iOS 12.0 or later.
iPad
Requires iPadOS 12.0 or later.
iPod touch
Requires iOS 12.0 or later.