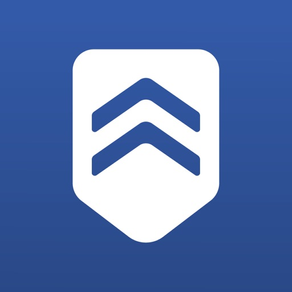 Leadr - People Development
Develop leaders at every level
2.1.5
for iPhone, iPod touch
Leadr - People Development Screenshots
About Leadr - People Development
People want to be led and developed, not managed. Do less managing and more leading with Leadr.

Leadr is the first people development software that helps you engage and grow every person on your team.

Leadr enables one to one leadership development at scale within an organization. We do this by bringing your people development activities into one, easy to use place. Set clear goals, give and receive consistent feedback, and lead effective meetings with Leadr.

Use the Leadr app to:
1. View your upcoming 1:1 and team meetings
2. Manage topics, comments, and action items in your meetings
3. View, complete, and manage your action items
4. Manage your Leadr profile.

Having trouble? Reach out to us at support@leadr.com.
What's New in the Latest Version 2.1.5
Last updated on Apr 29, 2023
Old Versions
Fixed a login authentication bug
Version History
Fixed a login authentication bug
New in this version:
* Agenda items can be carried over to the next meeting instance
* Create an action item from an agenda item
* Other bug fixes and improvements
Bug fixes and minor updates
Bug fixes and minor updates
We have updated the app to bring it more in line with our web application
We have updated the app to bring it more in line with our web application
We have updated the app to bring it more in line with our web application
Fixed issues with action and agenda items that were causing the app to crash.
We updated Meetings to better align with Leadr web and with our calendar integration. We also added more options for creating recurring weekly, bi-weekly and monthly meetings and you can now select end times for your meetings created in the mobile app. There are also a few bug fixes to keep the app from freezing.
Your mobile profile now includes your organization's custom favorites as well as links to learn more about and take different personality tests. From other user's profiles you can learn more about their personality types and how best to interact with those types. If you use a password manager, you can easily use it to login to Leadr mobile. We also fixed issues with not being able to update your profile picture and being able to search for team members to add to meetings.
If your organization uses custom personality types, now they will be displayed on your mobile profile. Under Action Items, we added icons to show if your action items are linked to a goal or a meeting. We fixed an issue with editing recurring agenda items. We also fixed some issues with formatting on profiles.
We have a new name! Leadr HR is now Leadr | People Development - because at Leadr we're transforming people management into people development.

Agenda items can now be marked as complete, carried over into the next meeting, made into agenda items, and added to your next review. We removed the ability to create a standalone action item, so now all action items must be linked to a meeting or goal, just like in Leadr web. We fixed an issue with not being able to refresh the app, and you can now refresh Meetings if the page is coming up blank.
Meetings are now grouped by day to match Leadr web. Fixed minor bugs. Solved issue with not being able to create standalone agenda items.

Agenda items can now be reordered by holding down and dragging. The Meeting timeline shows you the newest meetings first. We removed the Meeting filters to give you just the information you need. Additionally we fixed a few bugs with adding agenda items.
Your profile's About Me field now accepts formatting options. Action Items list can be refreshed using the common "Pull down" gesture. We fixed a few more bugs which would crash the app. Additionally we added things you won't notice: better diagnostic logging when faults occur and tooling to enable orchestrated feature releases (feature flagging).

More updates coming soon. Approximately every 2 weeks.
Big update to profile management, adding support for all the same personality types available in Leadr web. Also, people should notice they are not forced to login to the app every 24 hours.
Improvements on meetings and action items. Profile pages are more detailed and structured now.
Fix minor bugs.
Solve problem with unstable work after restore from the underground.
Added support for push notifications. Get notified about new meetings scheduled, action items and learnings assigned.
Added formatting options for some text fields, and fixed a few bugs.
Our team completely redesigned the design. The app is now even more user-friendly. The design is more elegant and laconic than before.
We have added new features to bring our application as close as possible to the browser version.
The user can now comment and create an agenda.
The user no longer needs to login every day. The app automatically updates the token. Now the user can update the avatar directly from the application.
Leadr - People Development FAQ
Check the following list to see the minimum requirements of Leadr - People Development.
iPhone
Requires iOS 15.4 or later.
iPod touch
Requires iOS 15.4 or later.
Leadr - People Development supports English
Leadr - People Development Alternative