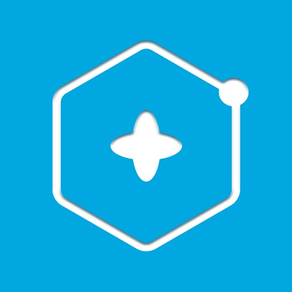 LifeVantage App
2.3.0
for iPhone, iPad and more
LifeVantage App Screenshots
About LifeVantage App
The LifeVantage app doesn't just put incredible business-building tools right at your fingertips. It uses machine learning to optimize your journey. The more you use it, the smarter it becomes.


ALWAYS KNOW WHAT TO DO NEXT
Now you can manage contacts, share media, create meetings, and follow up with an app that keeps your business one step ahead.


CONTACTS NEVER SLIP THROUGH THE CRACKS
By analyzing your contacts based on key interests, the LifeVantage app helps you build a stronger network and engage in the right prospecting activities at the right time.


YOUR ENTIRE BUSINESS ON YOUR PHONE
See all the important numbers that drive your business in one easy place without having to log into your computer.


CLOSE BUSINESS EASIER THAN EVER
It's never been easier to allow your contacts to purchase or enroll the way they want to from their own device.
What's New in the Latest Version 2.3.0
Last updated on Mar 16, 2023
Old Versions
Version History
Changes related to the new Evolve commissions plan
Show order details on orders related notifications
Separate subscription failure notifications for each downline member
Show name in notifications with a contact
Categorize business vs profile notifications. Business notifications are visible to all profiles.
Add product report
Add reminders feature
Copy button for F&F and replicated site links
Fixed issues
- Media, Events, Promotions ordering issue
- Archiving customers
Add notes feature
Share media from collections
Fix Volume calculations
Improved look
Upgraded experience
New Home Page – Feed and Dashboard
New Notifications Functionality
Media Library – My Collections Feature
Media Library – New Filtering Functionality
• Access product details including description, benefits, and resources; Also, easily share product page web URL on social media and via messaging.
• Stay up to date on MVP Bonus eligibility through MVP Tracker
• Added Club 1% Tracker report under Incentives & Promotions
Action Card improvements - includes clearing all cards with one touch
Now you can filter Library resources by market and language
Minor bug fixes and user interface enhancements
•. Launch guide improvements
• Changes to the goals
• Share goals with your sponsor
•. Track your eligibility for Incentive Trip 2022

Fixed the bug when adding a contact with profile picture
Introducing new product solution categories
App is in Spanish for Spain Market
Other minor bug fixes and performance enhancements
SOCIAL MEDIA PROSPECTING - manage all your leads in one place
• Add your social media leads and prospect them through ITT
• Share videos with your social media contacts and get notified when they watch it
• Send messages to your social contacts by copying readily available pre-scripts

SAMPLING PROGRAM - Share samples and Introduce product & opportunity to whole new audience
•. Add the contacts who you want to sample the products
•. Use pre-scripts and do follow-ups

ARTIFICIAL INTELLIGENCE - act on opportunity alerts
•. Get notified through push notification when AMI predicts retention opportunities
•. View and act swiftly on AMI Opportunity Alert action card

REMINDERS - don't ever miss out on important tasks
•. Add notes to your contacts and set reminders to follow-up
•. Set reminders on events

Supports Singapore Market Distributors
Bug Fixes
Now, you can add notes to prospects, customers, and distributors from Contact Details
Filter your contacts by market in organization and promotions
Improved Invite, Tool, and Team (ITT) with "Share 1st Touch Video - My Own" and "Schedule 3-way call" actions
Month of Action improvements
· New Leaderboard section under the LV icon menu!
· June Month of Action contest added in Leaderboard for US & Canada.
· ITT Next Steps enhancements.
· Minor bug fixes.
Improved information and filtering options on the Organization List
Added ability to Archive old Customers and Distributors
Replaced + menu icon with LV icon
New Promotions Section with the option to run an eligibility report and message contacts
Order History information improvements
Privacy Policy enforcement to reduce unwanted messaging
· Share event details with your contacts
· Push notification improvements: Event push notifications link to event details
· Enabled In-App Messaging for Spain Market
· Add Reports: new feature to view and message your enrolled customers and distributors by product they purchased
· Show media thumbnail when shared on social media
Add your global contacts and funnel them through ITT (Invite, Team, Tool)
View and share media across markets
Expanded follow-up step in ITT next steps
Share media based on Prospect's market
Added search to new cart product view
New additional copy/paste fields
"Add Prospect" Action Card improvements
Bug fixes
- Share Referral Website Link from app
- Copy & Share Friends & Family Referral Link from customer info
- App Training is added to Library
- Copy/Paste messages
- Find your Customer & Distributor IDs under Info in the Contact Detail view
- Ability to delete 2nd user on profile
- Bug fixes
· Share "Shopping Cart" Improvements - includes selecting order type before sharing
· Enhanced ITT Funneling Functionality
· Known Bug Fixes
- System Launch Guide Integration
- New step by step funneling process with ITT (Invite, Tool, Team)
- Messaging via Device Phone Number
- Share App Download Link via the App
- App Available in the UK Market
Share shopping carts across markets with contacts
App is available in English and Spanish for US market
Fixed known minor issues
• Now you can access LifeVantage corporate and distributor events under the "People" section.
• Contacts are now separated into "Prospects" and "Organization" (customers and distributors).
• Improved contact data syncing.
• Feature to save and delete cart in addition to sharing.
• Added sub-categories for main categories under the "Library" section.
• Now you can download images from library for social marketing.
• Bug Fixes .
LifeVantage App FAQ
Check the following list to see the minimum requirements of LifeVantage App.
iPhone
Requires iOS 12.0 or later.
iPad
Requires iPadOS 12.0 or later.
iPod touch
Requires iOS 12.0 or later.
LifeVantage App supports English
LifeVantage App Alternative