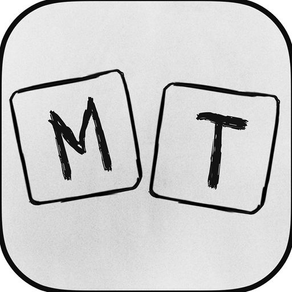 Math Trance
MathTrancev1.2
for iPhone, iPad
About Math Trance
Think your brain has the speed to solve these simple equations that matches the answer before the time runs out? Think again! Math Trance is an educational game that your fingers will love to play on. Its a simple family entertainment puzzle which will test your math skills at any age.

Features:
•Educational game means fun and study at the same time so you don't need to tell your son/daughters to stop playing games
•Simple addition and subtraction equations that will drive even you to challenge your classmates to play it everyday
•A must app for parents to have a pass the pad party family fun time with children

Gameplay:
It is a game that mixes Math elements and gaming that makes you wish that your school is more of a fun house. The game only teaches the very basics of math because that's the only skill that you will ever need to master Math Trance.

As the game progresses, you will be challenged to force yourself to think twice and think fast! Because you will have to at some point solve equations that matches the product with a minus value!

You just need to find the equation that matches the resultant. Once that happens, you then have to chain the equation by swiping the entire equation and then letting go of the touchscreen. For every right answer you get, you get a bonus time further proving yourself to be the best mathematician in the entire universe.

If you get a wrong answer, you lose time and your punishment is to solve the next equation along with a new product appears. When the time runs out, the game ends with the total amount of score that you have earned throughout your run. There are hints that the player can use to solve hard problems but the player can have only upto 5 hints as more hints can be received either by not playing the game for days or by in-app purchases.

The game's visuals is represented in crayon art style to make it easy for you to identify the right equation to solve the answer. The game is targeted to casual gamers like you who either love or hate math and not much into games at all. When you play this game, if you love math, you will wish this is the game that you played first but if you are the opposite who hates math, you will be convinced to love math by playing this game.
What's New in the Latest Version MathTrancev1.2
Last updated on Jul 21, 2016
Old Versions
-Fixed Minor Bugs -Added Facebook Integration -Added Powerplays
Version History
MathTrancev1.2
Oct 15, 2015
-Fixed Minor Bugs -Added Facebook Integration -Added Powerplays
Math Trance FAQ
Check the following list to see the minimum requirements of Math Trance.
Math Trance supports English