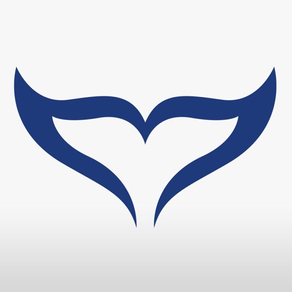 Mobi Doc
9.6.6
for iPhone, iPad and more
About Mobi Doc
Grazie ad un plug-in lato server, l'applicazione si connette al database dei gestionali Zucchetti e permette di gestire gli archivi anche off-line.

Moduli integrati
- Clienti/Fornitori: dettaglio anagrafica, automatismi invio mail, geolocalizzazione, rischio, saldo contabile, sedi, documenti collegati
- Nominativi
- Articoli: anagrafica, immagini, scheda pdf, lotti
- Consultazione ciclo vendite, modulo offerte e ciclo acquisti
- Inserimento documenti: grazie alla configurazione di causali, è possibile inserire documenti di qualsiasi tipo (ORDINI, DDT, DOCUMENTI INTERNI)
- Scadenzario clienti
- Incassi
- Agenda
- Around Me
- Statistiche
- Notifiche Push: sistema per notificare sui dispositivi informazioni di vario tipo attraverso la configurazione di una regola (ad esempio: ordini inseriti, nuovi clienti, ordini da confermare…)

Tutte le visualizzazioni sono profilate per utente, è possibile quindi definire il livello di visbilità dei dati per ogni utente connesso

Mo.B.I. - Mobile Business Integration, è la suite, gli oggetti e l'architettura che moltissime aziende stanno utilizzando per integrare i dispositivi mobili nella loro infrastruttura IT
What's New in the Latest Version 9.6.6
Last updated on Oct 24, 2023
Old Versions
Version History
Migliorata la gestione dei progressivi documento device.
Minor bug fix
Bug fix storico documentale per retrocompatibilità connettore
Piccoli ma importanti bug fix
Migliorato il layout della cella dei documenti device
Migliorata la gestione dei lotti
Gestione evasione off-line
Altre migliorie e piccoli bug fix
Stiamo continuando a lavorare per stabilizzare ulteriormente la release.
Se avete riscontrato qualche bug vi consigliamo di eseguire questo aggiornamento.

Ci scusiamo per il disagio e ringraziamo tutti per la collaborazione!
!!! IMPORTANTI BUG FIX !!!
L'aggiornamento a questa versione è raccomandato a tutti gli utenti
Custom key: autorizzazione sblocco
Custom key: note obbligatorie per cliente generico
Gestione corrispettivi
Saldi articolo unità di misura multiple
Conversione U.M. lotti
Codice lotto in righe documento
Salvataggio inserimento lotto
Stato evasione documento
Gestione evasione documento
Visualizzazione lotti in documenti gestionali
Inserimento lotto automatico
Visualizzazione flag intestatario in testata documento device
Apertura menù di navigazione articolo da riga documento gestionale
Visualizzazione carrello da statistica
Opzione per svuotare il carrello
Campo Rif. Est. Cliente
Ricerca articoli senza tap su return/find della tastiera
Campo note di testata in distinta incasso
Nuove funzionalità per gestionale Infinity
Migliorato il modulo CRM
Altri e diversi bug fix
Bug fix ultimi prezzi da statistica
Bug fix minori
Migliorie in gestioni: statistiche, agenda, riepilogo, gestione omaggio
Bug fix secondo sconto
Bug fix ordinamento documenti device
Bug fix (avviso sync e edi pagamento)
Nuovo importante traguardo per Mobi, da ora è possibile integrare anche il gestionale Infinity!
Piccoli bug fix
Miglioramenti per allineamento all'ultima versione di sistema
Bug fix e migliorie in fase di inserimento documento
Nuova gestione campi CRM
Bug Fix minori
Riallineamento all'ultima versione dello standard
Bug fix per retrocompatibilità
Inserita la selezione automatica del porto in base alla sede.

Inserita la nuova etichetta 'Ns. Banca' all'interno del report documento.

Inserita la gestione della quantità minima di vendita.

Attivazione personalizzazioni da Custom Key.

Abbiamo anche inserito alcuni piccoli miglioramenti oltre che bug fix
Bug fix statistiche generali
Con questa versione abbiamo corretto altri piccoli bug nella gestione del carrello.

Ringraziamo gli utenti per le puntuali segnalazioni.

Grazie ai vostri feedback l'App continua a migliorare!
Correzione di un bug che causava una errata conversione del database.

Abbiamo migliorato la gestione del carrello, speriamo sia di vostro gradimento
Inoltre ora è possibile duplicare i documenti device, ad esempio creare un ordine dal precedente, oppure trasferire un preventivo in un nuovo ordine.
Vi ricordiamo che per attivare queste funzionalità è necessario aggiornare il connettore server side.
Buon lavoro con Mobi Doc!
Mobi Doc FAQ
Check the following list to see the minimum requirements of Mobi Doc.
iPhone
Requires iOS 11.0 or later.
iPad
Requires iPadOS 11.0 or later.
iPod touch
Requires iOS 11.0 or later.
Mobi Doc supports English, Italian