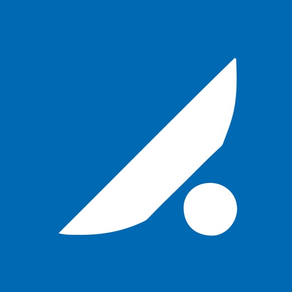 MyLTT
تطبيق ليبيا للاتصالات والتقنية
1.7.12
for iPhone, iPad and more
About MyLTT
يمكنك من خلال التطبيق إدارة حسابات خدماتك والاطلاع على كافة التفاصيل المهمة. يدعم اللغتين العربية والإنجليزية
خصائص التطبيق:
- إضافة أكثر من حساب
- الاطلاع على بيانات الحساب (الرصيد, الحصة, حالة الحساب)
- تعبئة الرصيد
- تغيير الباقة
- تجديد الباقة قبل انتهائها
- طلب حصة إضافية
- التعرف على الخدمات والباقات المتوفرة
- إدارة كلمات المرور والرقم السري
- استخدام رمز مرور واحد لإدارة كل حساباتك
What's New in the Latest Version 1.7.12
Last updated on Aug 17, 2023
Old Versions
Maintenance release and bug fixes
Version History
Maintenance release and bug fixes
Regular release with improvements and bug fixes
Regular release with improvements and bug fixes
Regular release with improvements and bug fixes
Regular update with minor bug fixes and overall performance improvements.
مميزات جديدة, تحسينات, وتصحيح لعدد من المشاكل
هذا الإصدار يحتوي على مزايا جديدة بالإضافة إلى تصحيح مجموعة من المشاكل
هذا الإصدار يشمل تحسينات على آداء التطبيق بالإضافة إلى إصلاحات برمجية متعددة:
- تحسين طريقة التحقق من الإتصال بالإنترنت
- تصحيح مشكلة طلب إعادة التسجيل في حال عدم إستخدام التطبيق لفترة طويلة
- تحسين سرعة إستجابة التطبيق وتجربة المستخدم
هذا الإصدار يحتوي على تحسينات في تجربة المستخدم بالإضافة إلى تحسينات برمجية متعددة:
- إصلاح مشكلة تعبئة الكروت عن طريق رمز كيو آر
- تحسين عمل التطبيق على أجهزة الآيباد
- إمكانية التحكم في إعدادات التنبيهات من خلال التطبيق
هذا الإصدار يحتوي على تحسينات لتجربة المستخدم بالإضافة إلى تحسينات برمجية متعددة
- Fixes bug related to locale date format
- Stability improvements
Thanks for using MyLTT app! This release brings bug fixes that improves our product to help you manage your services more easily:
- Fixes iOS 10 compatibility issue
- Multiple bug fixes and improved stability
MyLTT FAQ
Check the following list to see the minimum requirements of MyLTT.
iPhone
Requires iOS 12 or later.
iPad
Requires iPadOS 12 or later.
iPod touch
Requires iOS 12 or later.
MyLTT supports English, Arabic