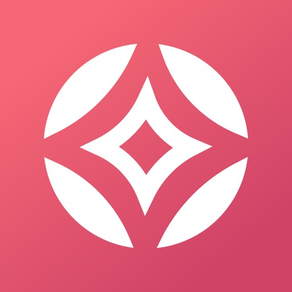 Nu Skin Stela
For your Nu Skin business
2.1.8
for iPhone, iPod touch
Nu Skin Stela Screenshots
About Nu Skin Stela
Nu Skin Stela is a brilliant business-in-an-app tool, available exclusively for Nu Skin Brand Affiliates. By combining best-in-class features with propriety technology, Nu Skin Stela empowers you to track, build, and grow your business, all from one mobile application. We've worked hand-in-hand with leaders to create a one-stop business management shop that helps you connect with your clients; prospect potential customers; learn about, purchase, and sell your favorite products; and, of course, get paid.
What's New in the Latest Version 2.1.8
Last updated on Dec 6, 2023
Old Versions
• Launched GPS Report
• Made enhancements to Product Feed and Product Offer
• Enhanced Order History for Group genealogy
• Updated the Proxy text
• Enabled Categories for Canada in Product feed
• Enhanced Building and Leading widgets for LATAM
• Enhanced Qualification Tracker for LATAM
• Made overall app enhancements
Version History
• Launched GPS Report
• Made enhancements to Product Feed and Product Offer
• Enhanced Order History for Group genealogy
• Updated the Proxy text
• Enabled Categories for Canada in Product feed
• Enhanced Building and Leading widgets for LATAM
• Enhanced Qualification Tracker for LATAM
• Made overall app enhancements
• For US and Canada market, "Accept Invitation" page is displayed first instead of the Sign Up form.
• Resolve Sign Issues encountered by users.
Upgraded app to latest React Native version.
Added bundles, skukit, backorder, and promotional pricing functionality in both Product Feed and Product Offer.
Added EmpowerSTART Incentive.
Added auto refresh in Home, Group, Team, Expanded team and Retail screens, if navigated away the page get reloaded after 60 seconds.
Added Velocity EX – Building & Leading widgets without More Information.
Improved Full Story by clearing unknown identifiers and adding custom events in Product Offer screens.
Corrected Product Offer French Polynesia Error Message handling.
Improved Add to Cart error message display because products are not added to cart.
Added No data in Graph by onboarding.
Improved Sign-Up Invite translations based on selected language.
Improved Volume Summary data by refreshing volumes.
Improved date format in Subscription & Order screen for Japanese market.
Improved genealogies by making the record not clickable if there is no EID and performance enhancement to orders report.
Improved Leaderboard translations.
Improved Qualification Tracker by counting current month sharing volume.
- Fixed some minor bugs and performance issues.
The following items will be included in this release: 
• Sharing Tracker - limiting this feature by market
• Subscription Contract - adding the feature under the More menu
• Japanese volume display fix
• Removal of the old Pay Me Now pop up
• Sign In improvements
• Ability to update/edit the intro message for Sign Up Invite
• Vera Creation Custom events for branch.io
• Submitted Qualifying Brand Representative is included under Qualifiers Widget see more Group Filter
- Message Center
- Contact us improvements
- Sign Up Invite Improvements
- Improved search for product offers
- Promotional pricing
- Overall app enhancements
Added Product Search
New Sharing Tracker
New Sharing and Affiliate Sharing Widgets
Vera Invite enhancement.
Message Center enhancement
Qualification Fast Track enhancement
Proxy loading enhancement
Fixed some minor bugs and performance issues.
The following items are included for this release:
• Addition of ID number in Brand Affiliate's profile.
• Addition of Program Progress Tracker in Stela Home Dashboard.
• Ability to add new tag label for new features
• Removing Israel, Ukraine and Russia market in Stela pages
• Improve Customer orders Push Notification deeplink
• Addition of Product Offer Quick Share
• Updating the code to make the genealogies dynamic 
• Launching the Subscription Report in Group genealogy 
• Adding the Qualification Tracker to Proxy 
• Updating Block Trophy on Awards page to only show for BR+
• Enabled Theme in Profile menu.
• Added Push Notifications for new Volume, new Awards, new Customer Orders, and new Earnings.
• Added Graph By in More menu.
• App enhancements
- Bonus display in Earnings Summary widget
- Volume format in Leadership, Retail and Genealogies
- Support bigger font in Data Consent Modal

• Maintenance pages
• Japan Sign Up invite translation
• Feedback – passing of imbedded data to Qualtrics
• Profile photo – default photo will be user's initials
• Production Bug fixes
- Updates to Vietnam Sign Up invite
- Enhancements to By the Numbers YoY percentage
- Improvements to experience when there is no internet connection
- Added the Header to the More menu
- Updates to the Product shown
- Enhancements to Product Offer
- Added sound to Push Notification when Bonuses are earned
• Push Notifications
• Product Offer – package enhancements
- Expiration date – mandating this feature
- Pricing – showing the price based on the Offer
• Teams > Leadership Teams
• More > Awards / Awards Suite
• More > By the Numbers
• More > Product Sales
• More > Success Trip webview – Adding the SSO functionality
• Fixed text running off the Member page in Japanese
• Account Information details not editable for Japanese Accounts.
• Iceland market as Stella
• Enable the Upline and Account Manager in Support
• Enable Support for Business Builder Accounts
• Update on Shopping Member page for Japan market
- Product Offer Enhancements
-- Updated Southeast Asia market's pricing and sign-up flow.
-- Improved product availability for UK.
-- Added improved activity view on the dashboard.
-Added Qualification Tracker and Building Bonus Tracker in More Menu in Commission Group.
-Added Account Information in Profile where users can update data directly in mobile.
-Enabled font scaling to improve experience in all mobile devices.
-Overall app improvements.
• Added Subscriptions in Group Genealogy
• Enhanced Flag Filtering in Genealogies
• Added Full Story Data Storage Consent
• Added Support Contact Us in Profile
• Changed Stela to Stella for Iceland Market
• Enabled Japan Market
• Success Trip tracker can now be accessed in the More section.
• App maintenance.
• Improved user experience for Sign up Invite, maintenance modal, and Order History.
• Added the option to use "Product Offer (My Nu Skin)" from the More section.
- Fixed default Offer Pricing model in EMEA markets
Patch release to fix Learning Center in Stela
• Launching Nu Skin Stela in Hong Kong and Macau

• Stela Sign Up Invite - Brand Affiliates will be able to provide a direct link to invite people to join Nu Skin.
• Added more mobile responsive view of your Tax Document and Global Terms of Use
• Enable EMEA native languages
• Added Sales Volume Widget to have a quick reference view of the user's sales volume
• Production bugs fixes
• Added Account Profile Photo Feature
• Ability to add, update and remove profile photo
•Disclaimer for uploading Profile Photo
•Default profile photo is user's initials
• Improve Hongkong Market experience
• Production bugs fixes


Thanks for using Nu Skin Stela! This update contains the following:
• Added Personal, Customer and Group Order History in More menu
• Added Learning Center in More menu
• Enhanced experience for Members who log into Stela
• Updates to the Product section for Indonesia Bahasa
Nu Skin Stela FAQ
Nu Skin Stela is available in regions other than the following restricted countries:
Gabon,Kazakhstan,Mauritania,Saudi Arabia,Tonga,Belize,Honduras,Iraq,Moldova,Barbados,Bahamas,Grenada,Turkey,Anguilla,St. Kitts and Nevis,St. Lucia,United Arab Emirates,Macedonia,Maldives,Mozambique,Tajikistan,Cameroon,Ukraine,Benin,Chad,Congo,Ghana,Russia,Bahrain,Botswana,Kuwait,Sri Lanka,Morocco,Rwanda,Tunisia,Burkina Faso,India,Namibia,Senegal,Georgia,Lebanon,Niger,Brazil,Belarus,Malta,Mauritius,Panama,Qatar,St. Vincent & The Grenadines,Zimbabwe,Bolivia,Jamaica,Montenegro,Myanmar,Paraguay,Venezuela,Cayman Islands,Nicaragua,Dominican Republic,Guatemala,Liberia,Mongolia,Pakistan,Cape Verde,Egypt,Suriname,Kosovo,Congo, Democratic Republic,Cyprus,Madagascar,Montserrat,Oman,Swaziland,Turks and Caicos,Trinidad and Tobago,Estonia,Nigeria,Papua New Guinea,Afghanistan,Armenia,Dominica,Israel,Kenya,Guinea-bissau,Solomon Islands,Slovenia,Bermuda,Cambodia,Sao Tome & Principe,Uruguay,Bosnia & Herzegovina,Costa Rica,Ecuador,Jordan,Bulgaria,Lithuania,Uzbekistan,British Virgin Islands,Yemen,Bhutan,Lao Peoples Democratic Republic,Uganda,Gambia,Greece,Algeria,Nepal,Taiwan,Albania,Croatia,Kyrgyzstan,Malawi,Fiji,Libya,Palau,Seychelles,Zambia,Cote Divoire,Micronesia,El Salvador,Azerbaijan,Guyana,Latvia,Mali,Nauru,Turkmenistan,Vanuatu,Antigua And Barbuda,Angola,China,Serbia,Sierra Leone,Tanzania
Nu Skin Stela supports English
Check the following list to see the minimum requirements of Nu Skin Stela.
iPhone
Requires iOS 12.4 or later.
iPod touch
Requires iOS 12.4 or later.
Nu Skin Stela Alternative