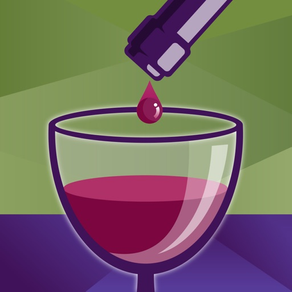 OrderPort EMV
4.7.7
for iPhone, iPad and more
OrderPort EMV Screenshots
About OrderPort EMV
OrderPort POS provides Point of Sale capabilities on the iPad for sales at winery tasting rooms. It is integrated with OrderPort's complete commerce solution which includes website, eCommerce, mobile commerce, inventory management and wine club administration.

The application is integrated with EMV mobile chip readers that support different processing options. The Point of Sale provides peripheral access to the iPad integrated camera as well as support for various hardware add-ons including: thermal receipt printers, kitchen printers and Bluetooth barcode scanners.

Because OrderPort POS allows the purchase of alcoholic beverages, it carries an adult content warning.
What's New in the Latest Version 4.7.7
Last updated on Apr 28, 2020
Old Versions
Updated performance for OpenEdge users.
Version History
Updated performance for OpenEdge users.
Integration with OpenEdge Framework
Wineries that use OpenEdge as their payment processor will no longer need to download the OpenEdge Mobile app to process payments. All functions of OpenEdge are now embedded directly in OrderPort EMV, creating a more seamless user experience.



"Payment Amount" window removed
Previously, when initiating a credit card transaction, clerks would see a "Payment Amount" window which prompted them to confirm the payment amount and gave them an option to split the transaction. This has been deemed an unnecessary step and has been removed. Clerks can still split transactions using the Split button on the Checkout tab.


"You're done!" window removed from end of transactions
Previously, at the end of each order, clerks would see a pop-up window that said "You're done! Return the iPad to your server". This was deemed an unnecessary step and was removed in order to save clerks time when processing orders in busy tasting rooms.



Updated Ship window
The window for entering customer address information for shipping orders has been updated to include the shipping date of birth and shipping email address, which were previously missing from this form. Also, several bugs related to form validation and required fields have been fixed.



Dynamic Search now starts after third character is entered
Dynamic Search is an optional feature on the point of sale that automatically searches your customer database as clerks type customer info into a search field. Dynamic Search can save clerks time when pulling up customer accounts, but it is not recommended for wineries with poor internet connections as it could potentially slow down the search process. Dynamic Search can be enabled in OrderPort Admin=>Point of Sale=>Settings.

In this version, Dynamic Search has been updated to only initiate after the 3rd character is entered by the clerk, which improves performance and search time.



Fixed Bugs

1. When signing up a new member on the Club tab, certain scenarios used to cause the Country field to not default to United States as it should. This has been fixed.
2. Tapping out of the Shipping State field on the Account tab used to cause an app crash. This has been fixed.
3. A bug was fixed that previously caused tips to be incorrectly calculated when editing a pick-up order to a shipping order.
"Account" as a Payment Method
Wineries can now track balances on customers' accounts and use the balance as a payment method. At Checkout, tap Other=>Account to pay with a customer's account balance.

This feature can be used with any customer who has an account balance but was specifically designed for use with the new "Subscription" club type. Subscription clubs charge members a set fee at regular intervals (monthly, quarterly or semiannually). The money is loaded to the member's account and can be redeemed at the point of sale or webstore.

Updates to Tasting Credit Display
Tasting Credits are now shown in the order summary section of the Checkout page in order to make them more visually obvious and to make the order total calculation more intuitive.

A similar change has been made on the thermal receipts in order to help customers fully understand the credits they have received.

Account tab No Longer Skipped When Signing Up Club Members
Previously, when signing up a club member who already had a customer account, the account creation page was skipped. This caused some problems if the customer had an old address on file or perhaps never had an address from the beginning. Therefore, the account creation page is no longer skipped, which allows the clerk to confirm the address that is on file and edit as necessary.

Electronic Gift Card Button
When issuing gift cards, clerks will now have an option to issue an electronic gift card. Electronic gift cards are emailed to customers and contain a barcode and a gift card number that can be used on the point of sale or webstore.

Fixed Bugs
1. Previously, there was a bit of lag after adding a product to a cart, which made it difficult to add multiple products rapidly. This lag has been removed, which makes the Shop page faster. 
2. We discovered a situation in which Open Edge would refund an incorrect amount when reversing a charge that took too long to complete. OpenEdge was refunding the post-tip amount, even though only the pre-tip amount had been charged previously. This has been corrected so that OpenEdge always refunds the correct amount when reversing charges that have timed out.
Monthly Free Tasting Tracker

Wineries can now set up monthly quotas of free tastings for each customer class. The point of sale displays the number of remaining free tastings for a customer on the Shop tab. The system prevents the clerk from going to Checkout if the number of allowed free tastings is exceeded.


Support for Other Payment Methods

Admin users can now set up custom payment methods in OrderPort Admin=>Payment Processing. These payment methods can be used by clerks at Checkout on the Point of Sale.


Tasting Credits on Thermal Receipts

A Tasting Credit line item has been added to the bottom of the thermal receipts so that customers can more easily see the credit they have received.


Enhanced Dynamic Search

The speed and user-friendliness of the dynamic customer search has been dramatically improved. Dynamic Search is an optional setting that can be activated and deactivated in OrderPort Admin=>Point of Sale=>Settings.


Product Description for Variable Price Items

Clerks can now add a product description for each variable price item that is added to the cart. These descriptions function as reminders of what each specific item was, which is often important to record when selling miscellaneous items, artwork, etc.


Updated Formatting for AirPrint Receipts

A more legible and printer-friendly version of the AirPrint receipt has been incorporated into the point of sale.


Prompt to Cancel Pending Wine Club Order When Putting Member on Hold

When putting a membership on hold, the clerk will now have the option to automatically cancel the customer's pending wine club order, which is usually a necessary step when putting a membership on hold. This feature has existed for some time in the Wine Club module, and due to frequent customer requests is now being incorporated into the point of sale as well.


Wine Club Sign Up Date on Customer Details

On the Customer Details window, the sign up date for each wine club membership is now shown next to the membership.


"Take Payment" Button for Unpaid Pay at Pick Up Orders.

Previously, clerks were required to tap the Edit button on an order to take payment on an unpaid Pay at Pick Up order. This was not intuitive and led to some confusion, so we have added a Take Payment button to clarify the workflow.


Updates to Zip Code Marketing Source

The zip code field on the Complete Checkout screen has been updated so that it can be activated and deactivated in the Sources module of OrderPort Admin. Previously, it was automatically activated for all wineries. Zip code can also be made required or non-required.


Fixed Bugs

1) Previously in version 4.6.3, customer class pricing, as opposed to customer class discounts, was not acknowledged by the point of sale. This has been fixed.

2) An error related to adding customers to the mailing list from the Account tab has been resolved.

3) OpenEdge signature images were previously saved to OrderPort at an incorrect (too small) size. They are now saved at the full size, which makes them easier to read in OrderPort Admin.

4) In certain scenarios, users were seeing a "could not find customer..." error message when attempting to reassign carts to a customer account. This has been fixed.

5) Previously, Order IDs for tabs were not submitted to the OpenEdge gateway. While this caused no functional problems with tabs, it caused some confusion when trying to troubleshoot or reconcile tab orders between OrderPort and OpenEdge. This has been fixed.

6) Previously, error messages coming from ShipCompliant would not display in the point of sale. The user would only see a blank error message window with no text. This has been corrected.
Formatting Updates to Thermal Receipts

Printed thermal receipts have been updated to be more legible and useful. Notable updates include:

Text wrapping for long product titles and discount titles.

Customer name is now shown at the top.

The total values at the bottom of the receipt have been rearranged to be more legible and some redundant information was removed.

 

Showing Collection Items

Clerks can now see the constituent items in a collection on the point of sale. Previously, this was only possible through the Catalog Manager. Collection items can be seen on Shop by holding your finger down on the collection item or by expanding the item summary in the bottom left corner. On Checkout, collection items are automatically listed beneath the collection.

 

Variable Price Items   

In the Catalog Manager, products can now be configured to be variable price items. Variable price items do not have a price specified in the Catalog Manager. Rather, the price is set by the clerk when the item is added the cart. The same product can be added to a cart multiple times at different prices.

 

Order Notes

On Checkout, clerks now have an option to leave an order note. Order notes have existed for some time but could only be added from Customer Service and Admin Cart. Now they can be added through the point of sale. In OrderPort Admin, order notes can be viewed in Customer Service and in Fulfillment.

 

Submitting OrderID on OpenEdge Transactions

Each OpenEdge transaction is now submitted to the gateway with its corresponding OrderPort Card ID. This change does not affect day to day use of the app, but can be useful when troubleshooting reconciliation issues because each transaction can now be tied to its cart in OrderPort. 

 

Split Button on Payment Amount Screen

When paying with credit card, the Payment Amount screen has been updated to include a Split button. This allows the clerk to charge an amount that is less than the order total and have the remaining balance separated onto another split ticket. 

 

Fixed Bugs

Previously, orders would become locked if a card declined, which introduced some friction into the checkout process. Now, orders do not become locked when a card declines, so the clerk can easily retry with another card.

New account/club member were incorrectly assigned to open guest order in certain situations. This has been fixed.
Some stability improvements and bug fixes.
Bug fixes and some stability improvements.
Several bug fixes and stability improvements.
Several bug fixes and enhancements.
1. Improved error handling for OpenEdge processing that prevents duplicate charges;
2. Improved workflow for scanning bar codes on merchandise items;
3. Bug fix for the list of states on the "shipping estimate";
4. Several other bug fixes and enhancements.
Bug fixing and stability improvements.
Bug fixing and stability improvements.
Bug fixing and stability improvements.
OrderPort EMV FAQ
Check the following list to see the minimum requirements of OrderPort EMV.
iPhone
Requires iOS 11.0 or later.
iPad
Requires iPadOS 11.0 or later.
iPod touch
Requires iOS 11.0 or later.
OrderPort EMV supports English
OrderPort EMV Alternative