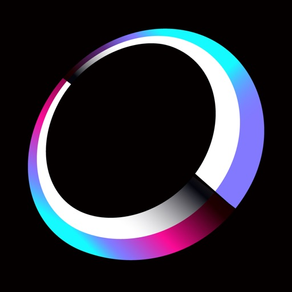 Pioneer Smart Sync
4.6.0
for iPhone, iPod touch
Pioneer Smart Sync Screenshots
About Pioneer Smart Sync
Pioneer Smart Sync will give you a smarter experience in the car!

Pioneer Smart Sync helps you to utilize your smartphone's functions.
It connects your smartphone and Pioneer's compatible car stereo.

■Supporting safe usage of smartphone apps in the car.
- You can call apps with one touch button on a connected hardware device.
- The app helps you by reading out your messages.
etc.

■You can enjoy the latest unique functions.
- Various adjustment tools for smartphone audio.
  ex) 31Band EQ (Pro setting), time alignment, sound effects, etc.
- Safety support functions
ex) Parking assistant (only compatible with SPH-C10BT/SPH-C19BT/SPH-10BT/SPH-20DAB and ND-PS1), voice recognition, and more!

■Compatible Pioneer products:
[North-America]
SPH-10BT
FH-S722BS/FH-S720BS/FH-S52BT/FH-S520BT
DEH-S7200BHS/DEH-S6220BS/DEH-S6200BS/DEH-S5200BT/DEH-S4220BT/DEH-S4200BT/DEH-S6100BS/DEH-S6120BS/DEH-S5100BT/DEH-S5120BT/DEH-S4100BT/DEH-S4120BT/DEH-S31BT
MXT-S3166BT/MXT-MS316BT/MXT-S3266BT
MVH-S720BHS/MVH-S622BS/MVH-S620BS/MVH-S522BS/MVH-S420BT/MVH-S322BT/MVH-S512BS/MVH-S312BT/MVH-MS512BS/MVH-MS310BT

[Europe]
SPH-10BT
SPH-20DAB
FH-S820DAB/FH-S720BT
DEH-S720DAB/DEH-S520BT/DEH-S42BT/DEH-S420BT/DEH-S410BT/DEH-S41BT/DEH-S320BT/DEH-S310BT/DEH-S510BT/DEH-S315BT
MVH-S620BT/MVH-S520DAB/MVH-S520BT/MVH-S42BT/MVH-S420DAB/MVH-S420BT/MVH-S510BT/MVH-S410BT/MVH-S41BT/MVH-S31BT/MVH-S310BT/MVH-MS510BT/MVH-MS410BT

[Other countries]
SPH-C10BT/SPH-C19BT/SXT-C10PS
FH-S820DAB/FH-S725BT/FH-S525BT
DEH-X5000BT/DEH-X5000BR/DEH-S720DAB/DEH-S5250BT/DEH-S4280BT/DEH-S4250BT/DEH-S3290BT/DEH-X500BT/DEH-X500BR/DEH-S5150BT/DEH-S4180BT/DEH-S4150BT/DEH-S31BT/DEH-S3190BT
MXT-X3162BT/MXT-S3262BT/MXT-S3162BT/MXT-S3161BT
MVH-X7000BR/MVH-X3000BT/MVH-X3000BR/MVH-S628BT/MVH-S425BT/MVH-S329BT/MVH-S325BT/MVH-X700BT/MVH-X700BR/MVH-X300BT/MVH-X300BR/MVH-S315BT
DXT-S4162BT/DXT-S416BT/DXT-S4161BT
What's New in the Latest Version 4.6.0
Last updated on Sep 21, 2023
Old Versions
- Customize your Pioneer Smart Sync experience with our newly added "Driver Pilot mode" & "Personal Photo mode".
- EQ & FX buttons relocated for quick access to sound adjustments.
- Operational guides are now available for some features

Thank you for using Pioneer Smart Sync.
Our plan is to continue to bring you more, new and improved features with future updates.

*Updating the in-dash receiver's firmware version can greatly improve Bluetooth connectivity. For information on your in-dash receiver's latest firmware, please visit us at
https://pioneerelectronics.com/firmware
Version History
- Customize your Pioneer Smart Sync experience with our newly added "Driver Pilot mode" & "Personal Photo mode".
- EQ & FX buttons relocated for quick access to sound adjustments.
- Operational guides are now available for some features

Thank you for using Pioneer Smart Sync.
Our plan is to continue to bring you more, new and improved features with future updates.

*Updating the in-dash receiver's firmware version can greatly improve Bluetooth connectivity. For information on your in-dash receiver's latest firmware, please visit us at
https://pioneerelectronics.com/firmware
- Customize your Pioneer Smart Sync experience with our newly added "Driver Pilot mode" & "Personal Photo mode".
- EQ & FX buttons relocated for quick access to sound adjustments.
- Pioneer Smart Sync has ended support for devices with iOS 12 and lower.

Thank you for using Pioneer Smart Sync.
Our plan is to continue to bring you more, new and improved features with future updates.

*Updating the in-dash receiver's firmware version can greatly improve Bluetooth connectivity. For information on your in-dash receiver's latest firmware, please visit us at
https://pioneerelectronics.com/firmware
- Customize your Pioneer Smart Sync experience with our newly added "Driver Pilot mode" & "Personal Photo mode".
- EQ & FX buttons relocated for quick access to sound adjustments.
- Bug fixes.

Thank you for using Pioneer Smart Sync.
Our plan is to continue to bring you more, new and improved features with future updates.

*Updating the in-dash receiver's firmware version can greatly improve Bluetooth connectivity. For information on your in-dash receiver's latest firmware, please visit us at
https://pioneerelectronics.com/firmware
- Customize your Pioneer Smart Sync experience with our newly added "Driver Pilot mode" & "Personal Photo mode".
- EQ & FX buttons relocated for quick access to sound adjustments.
- Fixed compass bug.

Thank you for using Pioneer Smart Sync.
Our plan is to continue to bring you more, new and improved features with future updates.

*Updating the in-dash receiver's firmware version can greatly improve Bluetooth connectivity. For information on your in-dash receiver's latest firmware, please visit us at
https://pioneerelectronics.com/firmware
- Customize your Pioneer Smart Sync experience with our newly added "Driver Pilot mode" & "Personal Photo mode".
- EQ & FX buttons relocated for quick access to sound adjustments.

Thank you for using Pioneer Smart Sync.
Our plan is to continue to bring you more, new and improved features with future updates.

*Updating the in-dash receiver's firmware version can greatly improve Bluetooth connectivity. For information on your in-dash receiver's latest firmware, please visit us at
https://pioneerelectronics.com/firmware
- Account registration is now available directly from the app.
- Bug fixed on iOS 16.
- Fixed custom EQ bug.

Thank you for using Pioneer Smart Sync.
Our plan is to continue to bring you more, new and improved features with future updates.

*Updating the in-dash receiver's firmware version can greatly improve Bluetooth connectivity. For information on your in-dash receiver's latest firmware, please visit us at
https://pioneerelectronics.com/firmware
- Account registration is now available directly from the app.
- Bug fixed on iOS 16.

Thank you for using Pioneer Smart Sync.
Our plan is to continue to bring you more, new and improved features with future updates.

*Updating the in-dash receiver's firmware version can greatly improve Bluetooth connectivity. For information on your in-dash receiver's latest firmware, please visit us at
https://pioneerelectronics.com/firmware
- Account registration is now available directly from the app.

Thank you for using Pioneer Smart Sync.
Our plan is to continue to bring you more, new and improved features with future updates.

*Updating the in-dash receiver's firmware version can greatly improve Bluetooth connectivity. For information on your in-dash receiver's latest firmware, please visit us at
https://pioneerelectronics.com/firmware
- A wizard is now available to assist connecting to the in-vehicle unit.
- Expanded Alexa Music Service.
- Added the Power Saving mode.
- Added the fuel consumption unit "L/100km".
- Updated the corresponding third-party apps.

Thank you for using Pioneer Smart Sync.
Our plan is to continue to bring you more, new and improved features with future updates.

*Updating the in-dash receiver's firmware version can greatly improve Bluetooth connectivity. For information on your in-dash receiver's latest firmware, please visit us at
https://pioneerelectronics.com/firmware
- A wizard is now available to assist connecting to the in-vehicle unit.
- Expanded Alexa Music Service.
- Added the Power Saving mode.
- Added the fuel consumption unit "L/100km".

Thank you for using Pioneer Smart Sync.
Our plan is to continue to bring you more, new and improved features with future updates.

*Updating the in-dash receiver's firmware version can greatly improve Bluetooth connectivity. For information on your in-dash receiver's latest firmware, please visit us at
https://pioneerelectronics.com/firmware
- Improved Bluetooth connectivity.
The firmware needs to be updated.
- Added the function to customize the widget.
- Added the function to display information from your vehicle by the connection to the OBD II reader.
- Amazon Alexa support for en-AU, en-CA, fr-CA, es-MX, es-US, hi-IN, pt-BR
- Changed some wording.

Thank you for using Pioneer Smart Sync.
Our plan is to continue to bring you more, new and improved features with future updates.

*Updating the in-dash receiver's firmware version can greatly improve Bluetooth connectivity. For information on your in-dash receiver's latest firmware, please visit us at
https://pioneerelectronics.com/firmware
- Improved Bluetooth connectivity.
The firmware needs to be updated.
- Added the function to customize the widget.
- Added the function to display information from your vehicle by the connection to the OBD II reader.
- Amazon Alexa support for en-AU, en-CA, fr-CA, es-MX, es-US, hi-IN, pt-BR

Thank you for using Pioneer Smart Sync.
Our plan is to continue to bring you more, new and improved features with future updates.

*Updating the in-dash receiver's firmware version can greatly improve Bluetooth connectivity. For information on your in-dash receiver's latest firmware, please visit us at
https://pioneerelectronics.com/firmware
Fixed a bug that some songs could not be selected by list operation from the in-vehicle device.

Thank you for using Pioneer Smart Sync.
Our plan is to continue to bring you more, new and improved features with future updates.

*Updating the in-dash receiver's firmware version can greatly improve Bluetooth connectivity. For information on your in-dash receiver's latest firmware, please visit us at
https://pioneerelectronics.com/firmware
UX improvement of list display during local playback.

Thank you for using Pioneer Smart Sync.
Our plan is to continue to bring you more, new and improved features with future updates.

*Updating the in-dash receiver's firmware version can greatly improve Bluetooth connectivity. For information on your in-dash receiver's latest firmware, please visit us at
https://pioneerelectronics.com/firmware
Bug fixes for iOS 15.

Thank you for using Pioneer Smart Sync.
Our plan is to continue to bring you more, new and improved features with future updates.

*Updating the in-dash receiver's firmware version can greatly improve Bluetooth connectivity. For information on your in-dash receiver's latest firmware, please visit us at
https://pioneerelectronics.com/firmware
UI improvements and bug fixes. Please see FAQ for details.
- Can now skip songs with left/right flick gestures.
- With Custom BGP, you can now scale and move your original photos.

Thank you for using Pioneer Smart Sync.
Our plan is to continue to bring you more, new and improved features with future updates.

*Updating the in-dash receiver's firmware version can greatly improve Bluetooth connectivity. For information on your in-dash receiver's latest firmware, please visit us at
https://pioneerelectronics.com/firmware
1.Added support for Amazon alexa display card
2.Added support for Amazon music free
3.Amazon Alexa support for Spanish and Italian.
4.Added various BGP/BGV setting functions.
5.Added volume flick/drag operation and EQ/FX shortcut button operation.
6.Bug fixes

* Features such as Bluetooth connection and more may be improved by updating your in-dash receiver with the latest firmware version available at https://pioneerelectronics.com/firmware
1.Added support for Amazon alexa display card
2.Added support for Amazon music free
3.Amazon Alexa support for Spanish and Italian.
4.Added various BGP/BGV setting functions.
5.Added volume flick/drag operation and EQ/FX shortcut button operation.

* Features such as Bluetooth connection and more may be improved by updating your in-dash receiver with the latest firmware version available at https://pioneerelectronics.com/firmware
1.Previous Home screen (w/SpeedMeter,Compass) reintroduced
2.Custom wallpaper settings returned
3.Return of 1-6 key function of radio source
4.Added volume up/down key shortcut buttons
5.Amazon Alexa support for French and German

We will continue to consider updates to improve usability.

* Features such as Bluetooth connection and more may be improved by updating your in-dash receiver to the latest firmware version available at https://pioneerelectronics.com/firmware
- Bigger Source Menu icons for improved usability
- Minor bug fixes and design improvements, such as clock display

* Improvements to Bluetooth connectivity and other features may also be available through a receiver firmware update; please visit Pioneerelectronics.com/firmware.

The Pioneer Smart Sync v3.0 now features an updated UI with customizable home screen settings. Pioneer Smart Sync gives you easy access to your favorite apps such as music, messaging, and navigation.

Features such as Bluetooth connection and more may be improved by updating your in-dash receiver with the latest firmware version available at Pioneerelectronics.com/firmware.


- Now supporting Amazon Alexa (Available in the UK, India)
- New compatible model (SPH-20DAB)
Now supporting Amazon Alexa (Available in the US)
Pioneer Smart Sync FAQ
Pioneer Smart Sync is available in regions other than the following restricted countries:
Kosovo,Tonga,China,Vanuatu,Iraq,Libya,Maldives,Rwanda,Zambia,Morocco,Bosnia & Herzegovina,Montenegro,Cameroon,Lebanon,Gabon,Georgia,Cote Divoire,Myanmar,Afghanistan,Nauru,Congo, Democratic Republic
Pioneer Smart Sync supports English, Arabic, Dutch, French, German, Hebrew, Indonesian, Italian, Japanese, Persian, Portuguese, Russian, Simplified Chinese, Spanish, Thai, Traditional Chinese, Turkish
Check the following list to see the minimum requirements of Pioneer Smart Sync.
iPhone
Requires iOS 13.0 or later.
iPod touch
Requires iOS 13.0 or later.
Pioneer Smart Sync Alternative