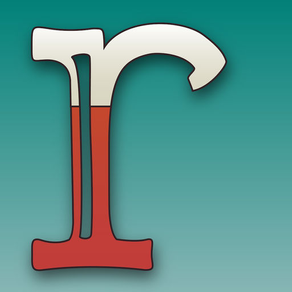 About Rukkus
The ultimate raunchy party app! Find humor in places you never thought possible with this novel fill-in-the-blank game inspired by Cards Against Humanity and Imaginiff. Everyone downloads the app, then you PLAY IN PERSON with your friends. Each round, a new dealer chooses a card, and players fill in the blank. The dealer reads the cards aloud and hilarity ensues. Bring the Rukkus anywhere, anytime, with anyone!


Features:

PLAY IN PERSON- Use your phones to laugh and socialize in person with 2-8 people (5 or 6 people is the sweet spot). Play whenever the setting is right: in a bar, waiting at the airport, on a ski lift, during Christmas dinner. No need to lug a box of cards around with you- and you can't lose cards or spill drinks on them!

REAL TIME CARD PLAY- A combination of magic and technology allows you to play cards face-to-face faster than if you were playing with paper cards.

INSERT FRIENDS' NAMES- Tease your friends and make it personal by inserting your friends' names into cards.

ADJUSTABLE RATINGS- Play comfortably with anyone from Grandma to your raunchiest of friends by selecting the appropriate rating level for each game.

ORIGINAL DECKS- Our writers are dedicated to high-quality humor. The free starter deck includes 132 cards. Current expansion decks add up to 632 total cards (474 player cards & 158 dealer cards). When you purchase a deck, everyone can play with it! Bring whichever decks you want to play with when you start a game.

AD FREE- No ads. Just cards.

POPULAR VOTE- Everyone can vote for their favorite card at the end of each round.

SCORES- We keep score for you. 3 points for dealer pick, 2 for popular vote, and 1 for honorable mention.

SHARE CARDS- Whenever you get that perfect combination that you need to share with your friends- text it, Tweet it, post it on Facebook.

DISCARD- Discard cards you don't like. We're keeping an eye on the least popular cards and replacing them with fresh ones.
What's New in the Latest Version 1.4
Last updated on Dec 6, 2014
Old Versions
Rukkus FAQ
Check the following list to see the minimum requirements of Rukkus.
You May Also Like