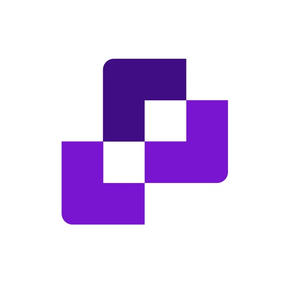 Rungway
The workplace advice platform
2.32.0
for iPhone, iPod touch
About Rungway
Go beyond borders and job titles and gain new perspectives from your colleagues.

---

Change the way you give and get advice.

Start a discussion with complete anonymity. When you choose to be anonymous on Rungway you can reach colleagues and leaders regardless of your role, location, or seniority and we guarantee nobody within your organisation will know who you are. Replies are always named so people know where their advice is coming from. You can respond publicly, so everyone will see your answer, or privately, for a 1-1.

----

Give your honest feedback anonymously in a pulse.

When there's a new pulse available on your Rungway you can give your honest feedback without anyone knowing who you are. Whether you take part in a multiple choice or a free text pulse your responses are always anonymous.

----

Browse your organisation's knowledge bank.

By using topics you can quickly jump into any discussion about a subject you care about, or tap on a tag to see what people are saying about a particular issue in your organisation. Also, with Rungway's powerful search and filter tools, posts containing specific words or by a person you're interested in are only a few taps away.

----

Find out more at rungway.com

Rungway help centre at help.rungway.com

Twitter @rungway

LinkedIn /rungway

Instagram @rungwayteam
What's New in the Latest Version 2.32.0
Last updated on Jul 11, 2022
Old Versions
- We squashed some bugs
- We enabled several new Rungway features to work on mobile
Version History
- We squashed some bugs
- We enabled several new Rungway features to work on mobile
- More brilliant bug squashing
- Successful bug squashing release
- Successful bug squashing release
- Removal of legacy 'Tasks' tab
-We've squashed a few little bugs
- We've renamed a few things in your Activity section to help you access them more easily.
- We stomped on a few bugs
- Squished a couple of little bugs
- A couple of juicy bugs squashed this time
- Updated pull to refresh functionality to get new content as it happens
- We really squashed those bugs
- Topics and Tags - Easily find the content that's most relevant to you. Use topics to browse your Rungway and tags to connect to similar posts.
We're rolling out topics and tags gradually to each Rungway so you may not see it straight away.


- Mark all notifications as read - Finally get rid of that blue dot at the tap of a button.


- We squashed those bugs
- You can now click to open web links in discussion and responses to access content shared by your team.
- Responses to discussion are now shown individually on your Rungway home feed. Find out what's happening, as it's happening
- You can filter your feed by type of content. If you only want to see Discussions simply change the filter at the top of the screen.
- We've updated our notifications. You'll now get notified if there is a new Discussion posted to your Rungway. To customise your notifications, simply go on the web version and change your notification settings.
- We squashed some bugs
- Rungway members signed up to multiple Rungways can switch between them via the top left menu in app.
- Much very good fixing of bugs done by us. Everybody's talking about it.
- We stayed alert and we've controlled the bugs
- We put some bugs on lockdown
- We aren't clowning around, we spent our time finding and fixing bugs.
- We emptied our minds, became like water and fixed all the bugs
- Additional account security. Incorrectly inputting your password several times will now lock you out. You'll then be sent a handy unlock email.
- We killed some bugs - Yipee Ki Yay
- Our login page looks a little different. Input your email before moving onto the next step.
- High winds cleared away the cobwebs and some bugs along with them.
- It's Veganuary, no bugs were harmed during their removal from our app.
- We've donated some time to transplanting some bugs out of the app.
We fixed some bugs...
- Make sure everyone handling bugs wears gloves
- Hold bugs at arm's length while being lit and light them one at a time
- Never hold a baby in your arms while you are holding a bug
- When the bug has finished put it in a bucket of cold water
Rungway FAQ
Check the following list to see the minimum requirements of Rungway.
iPhone
Requires iOS 11.0 or later.
iPod touch
Requires iOS 11.0 or later.