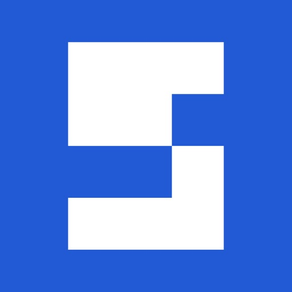 Safe Space: Hide photo & video
Private secure vault & album
Free
Offers In-App Purchases
1.9.4
for iPhone, iPod touch
Safe Space: Hide photo & video Screenshots
About Safe Space: Hide photo & video
Welcome to Safe Space, your personal and secure storage solution for your most valuable and private photos and documents.

With Safe Space, you can store and protect all your important information, such as copies of your passport, driver's license, bank cards, and other valuable documents, as well as your personal photos and plans for gifts and purchases.

How it works:

Safe Space uses advanced encryption technology to secure your files locally on your device and stores them on iCloud. The only way to access the files is with a password, making it virtually impossible for anyone to access them without your permission.
Once the password is entered, the files are decrypted and become accessible, but they disappear once the app is closed. Your files are always protected, no matter where you are or what you're doing.

Security is our top priority:

Safe Space uses the strongest encryption technology available to ensure that your files are protected at all times. With the combination of password protection and device encryption, your files are safe from prying eyes and potential theft.

Don't take any chances with your private information. Try Safe Space today and experience peace of mind knowing that your most valuable and private information is secure.
Encrypted files are stored on the user's iCloud, so there is no need for a subscription and the app can be purchased for a one-time fee.


That's why on-device encryption is the best, but also the hardest to implement, but with the power of modern devices it can be done so fast you won't even notice. Give it a try and stay safe!

===================

Links:

Terms of Service: https://safespace.is/terms-of-service
Privacy policy: https://safespace.is/privacy-policy
What's New in the Latest Version 1.9.4
Last updated on May 21, 2023
Old Versions
Version History
Hotfixes for hanging photos view
New onboarding and authorization screens. Important fixes in the synchronization algorithm.
Fixed bug with video player.
Fix for exporting videos from the app
Bugfixes and Dutch localisation
This release is focused on bugfixes

- Drastically improved performance of image and video carousel
- Better memory management to handle crashes
- Handling FaceID permissions
- Fixed labels on create password screen

And better performance all over the app
Bug fixes and performance improvements
Deleted assets, which are still in iCloud, would appear in Trash alongside locally deleted one
Fix hanging encrypting video when selecting multiple ones

Another fix for fake password login
Fix the bug with fake password showing album previews
Localization fixes and performance improvements (faster login)
SafeSpace gets new design!
New app logo, login screen, onboarding better app icons and much more

Video streaming improvements
Rework video controls to fix issues on iOS 16.
Multiple assets export done!


Bugfixes release!
Fixed the bug when video stopped playing.
Annoying bug with feedback prompt showing too often.
Fixed the bug when saving video back to photo app.
Fixed closing the video when rotate button is pressed.
Should be much better now!
It was a busy month with a couple of very important features
Albums - finally the way to organize your media files for easy access, not only that, but also
Trash bin, accidentally losing files is the worst, that's why no more irretrievable actions, deleted files goes to trash and can be restored
Stay safe
1.6.0 is not a significant number, but it marks a massive milestone. SafeSpace can finally store videos. Number 1 requested feature. It sounds so simple, but to achieve that, our team pushed what is possible on mobile phone to the limits. 
Encrypting and streaming video in realtime, no delay, all on your device available even offline. We hope you enjoy! 
Stay safe
Safe Space: Hide photo & video FAQ
Check the following list to see the minimum requirements of Safe Space: Hide photo & video.
iPhone
Requires iOS 15.0 or later.
iPod touch
Requires iOS 15.0 or later.
Safe Space: Hide photo & video supports English, Dutch
Safe Space: Hide photo & video contains in-app purchases. Please check the pricing plan as below:
Full Access With Discount
$9.99
PromoFullAccessForever_1.0
$14.99
Related Videos
Latest introduction video of Safe Space: Hide photo & video on iPhone
Safe Space: Hide photo & video Alternative